Established in 2003, Dinis is a manufacturer which specializes in producing all kinds of entertainment equipment including the 3 horse merry go round, flying chair rides, bumper cars and so on. In recent years, we have exported our 3 horse carousels for sale to Tennessee, UK, Japan, Vietnam and so on. We offer our best service to customers with high quality product, and certainly, we have won the mutual benefit. What's more, in long-term cooperation, we have established a long-term partnership with large-scale malls and supermarkets. If you want to buy a carousel for sale for your indoor playground or the backyard, the 3 horse ride on merry go round for sale is perfect for you.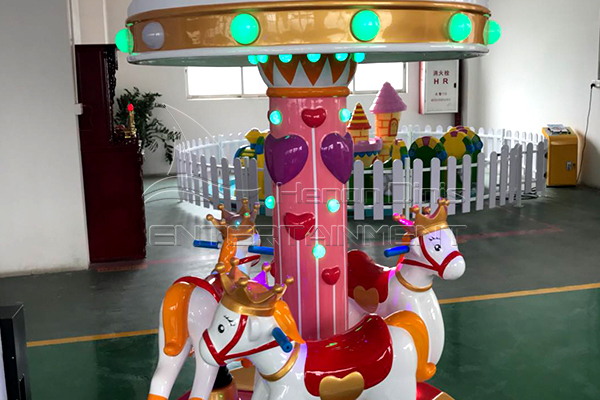 The Classification of the 3 Horse Kids Galloper for Sale in Dinis
In general, In Dinis, there are five kinds of 3 horse kids carousels for sale. They are marine merry go round, the coin-operated carousel, antique 3 horse carousel rides for sale, Christmas carousels and 3 horse electric merry go round ride. What's more, the 3 horse kids jumper for sale can be timed, remotely controllable and coin-operated. The beautiful appearance often attracts the attention of the children. In Dinis, there are many types of 3 horse carousels for sale. And we have earned a good reputation among customers around the world. Therefore, in order to satisfy our customers well , we can customize the 3 seats kids carousel for sale according to the clients' demands. Of course, if you need more seats, we can also provide you soon.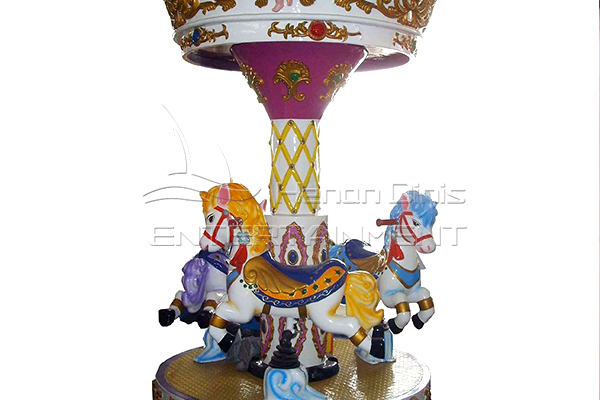 Dinis 3 horse carousel for sale specifications:
Brand name: Dinis Fun Ride
Type: Amusement equipment
Product name: Three seats merry go round
Diameter: 1.4m
Power: 1.5-3KW
Voltage: 380V
Capacity: 3 seats
Supply ability: Wholesale service provided
Warranty: 12 months
Lead time: 30 days after deposit of fun carousel rides