When you decide to start your train amusement rides' business, you will have many questions about train funfair rides. For instance, you will decide to put your train in the scenic areas. But you don't know how to choose train rides correctly for scenic areas. There are five tips for you to choose train rides.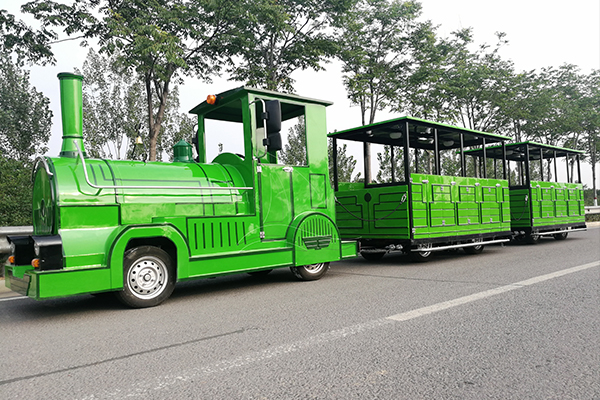 First: You should consider three things of train rides
As we all know, safety is a factor that you should pay attention to, and it is also the top priority of your business. Therefore, when choosing a scenic sightseeing train rides, you should consider the safety of the train rides. Because if the train rides are safety, riders can sit it without worry. Then, you can confidently start your train rides' business. If you don't find a reliable train rides manufacturer, you can choose our company. After all, our company Dinis train rides are high quality, its life is long, its color is bright. So it also attract more children.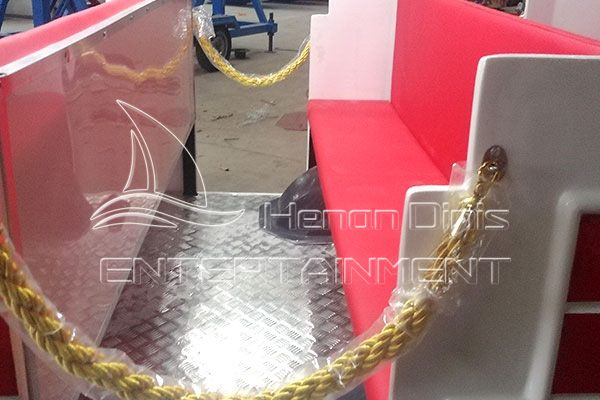 Price factor is other problem for you to pay attention.
Price is one of the determinants of purchasing train rides for scenic spots. But different manufacturers' train rides have different price. Then, what are the factors that affect the price of train rides? The simple summary is: the train rides' quality and durable, and its raw materials. However, there are many types of train rides in Dinis company, and these trains are high quality and price is affordable. For example, vintage amusement park train, small train, electric trackless train, family train, railroad train ride, riding on train, Thomas train rides, cartoon themed train rides, indoor train, backyard train ride, sightseeing tourist train, luxury train rides, big train rides, electric train for adults, amusement park train rides, etc. Therefore, you can choose train rides in Dinis according to your financial budget.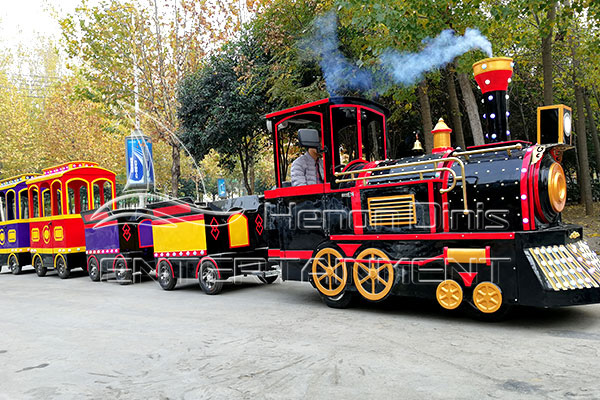 After-sales service of train rides is very important for you.
A train ride runs every day in the scenic spot, so the daily mileage is long. Besides, its passenger capacity is large, and the vehicle will inevitably fail. In order to ensure the operation of the tourist train rides, at this time, it is very important to choose a reliable train rides manufacturer with timely after-sales service, short response time and good maintenance technology. When the train ride goes wrong, the manufacturer can quickly solve your problems. Then, it doesn't delay your business.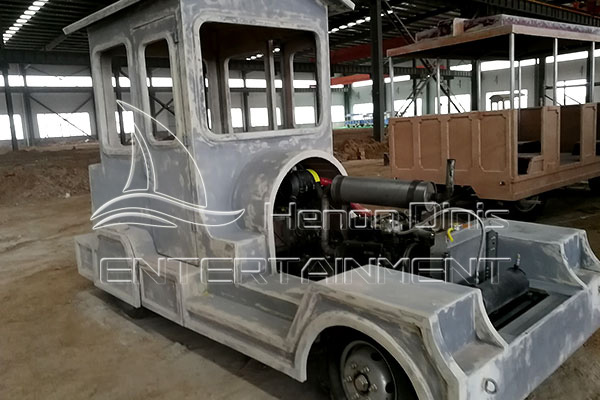 ---
Second: You also think out two things about scenic area
How to choose train rides correctly for scenic areas? there are two things that you need to notice about scenic spots.When you know about more information, you can start your train rides business well.
Passenger flow factor in scenic spots is a main factor that you need to notice.
If the scenic spot has large passenger flow, long running time and long mileage, you can choose big train ride with more tourists at one time. But you don't worry, Dinis can provide you all types of train rides. Such as, 16 seats train rides, 24-seat sightseeing train ride or 40-72 seats big tourist train, and so on. So you can choose suitable train rides in Dinis according to the scenic areas.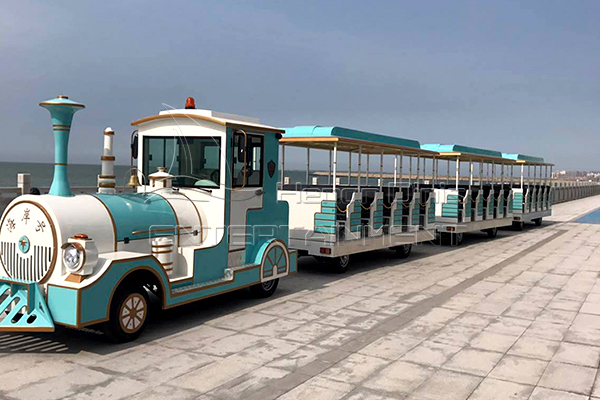 You need to know road conditions in the scenic area.
Generally, the roads in the scenic spots have been hardened, which are more suitable for the operation of train rides. The main consideration is the width of the road, the slope, and the angle of the curve. In general, the road is relatively narrow, so you need to choose a train ride with a relatively narrow body width. If there are many slopes, and the slope is longer. If the slope is relatively large, exceeding 10% (the specific slope should be measured by a professional instrument). You need to choose a fuel train rides, otherwise, choose an electric train rides. If there are many curves in the scenic spot, it is more urgent, it is recommended to choose a train ride with a short body and a small turning radius. Otherwise, you can choose a train ride with large capacities.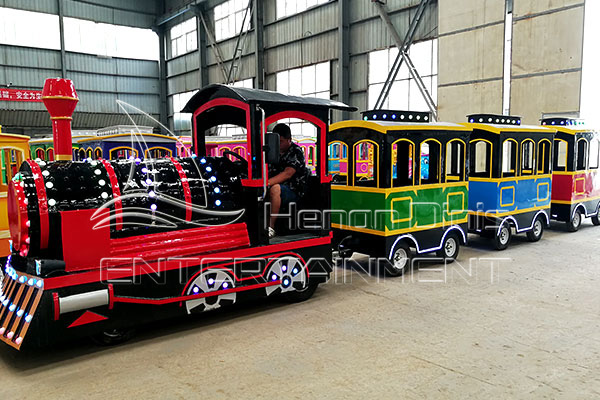 So if you are interested in train rides, and want to start train rides business, you can contact with us. We not only have high quality, attractive train rides, but also provide you many kids fun rides, bumper car, Ferris wheel, carousel rides, pirate ship, self control plane, indoor playground, go kart, inflatable castle, swing ride, teacupo ride, etc.