Amusement park airplane ride is a classical kids rides, which is a rotary funfair ride. It also rotates around the central column, and rises up and down. Certainly, its the central column usually is a airplane or aircraft, and many small plane seats are connected with the central column by arms. So when kids ride on the plane themed seats in the amusement parks, they feel as free as a bird flying in the sky.
Recently, with the development of amusement parks, self control planes in the funfair parks updates in its themes, materials, appearance, color, capacities, etc. So our company designs and manufactures self-control bee, self-control car, self-control plane, self-control duck, self-control bee bicycle, and so on. These themes airplane amusement park rides produced in our company have 6 arms, 8 arms, 10 arms, 12 arms. Moreover, our airplane amusement rides have been made by new materials, so the new amusement park airplane has a bright color. Besides, we also add more colorful LED lights to increase the funny of plane amusement rides.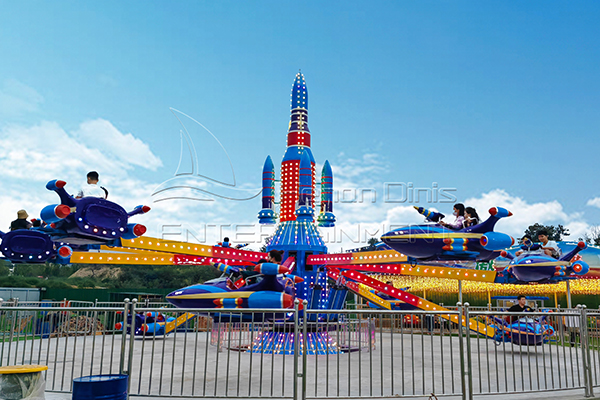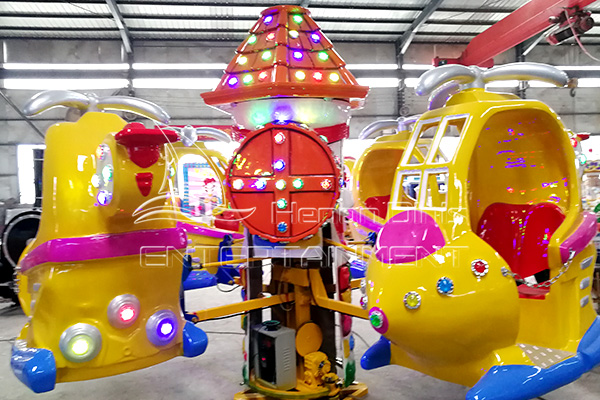 ---
How does the amusement park airplane ride work?
Generally speaking, the main mechanical system of the self-controlled aircraft amusement equipment consists of an central column, cabins, a support arm, and Air compression system. The air compression system is mainly air compressor to control the amusement plane rides. When the air compressor makes air in its machine, the air will control the air cylinder, which controls funfair airplane rides to rise and fall. Besides, the roundabout of self control plane fairground rides is controlled by electric control system.
In addition, our company adds control buttons on every seats to improve children participation. So when fun fair self-control plane is running, kids can freely put the button to make it rise and fall. Certainly, our company sets an electric control box to control its speed, running time, rising and falling. So you can easily control it and make it quickly work by the electric control box. Thus, you can choose our fun fair amusement airplane rides to invest without worry.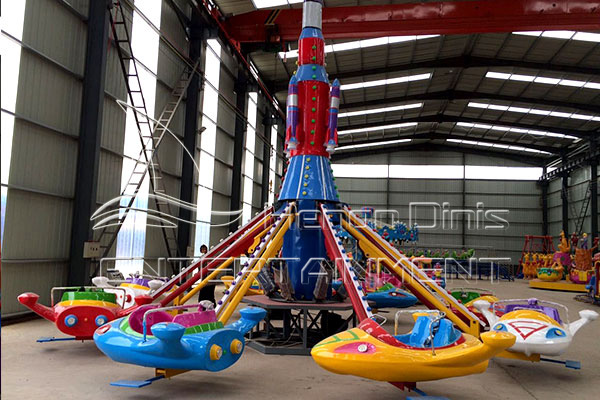 ---
What about the safe of self-control plan ride in the amusement park?
When kids want to sit amusement park ride for sale plane, their parents usually worry about amusement park airplane ride's safe. Although the self control plane is a thrilling ride, it is a kiddie ride in the fairground, too. You don't worry about its safety device, because professional companies always pay more attention on the safe devices. For instance, our company Dinis uses dual safety devices: safe belts, armrests on both sides of the cabin.
Safe belts:
When it comes to the safety device, you will firstly think safe belt. So when you buy self control plane fun fair rides, you must pay more attention on safety devices, especially safe belt. For example, in our company, we use best and standard safe belts. The standard safe belt is that the width of the belt is over 30mm, and it must have strong flexibility. Moreover, the buckle on the safe belt should be reliable and not slip off easily. And its length adjuster should have enough friction to prevent loosening.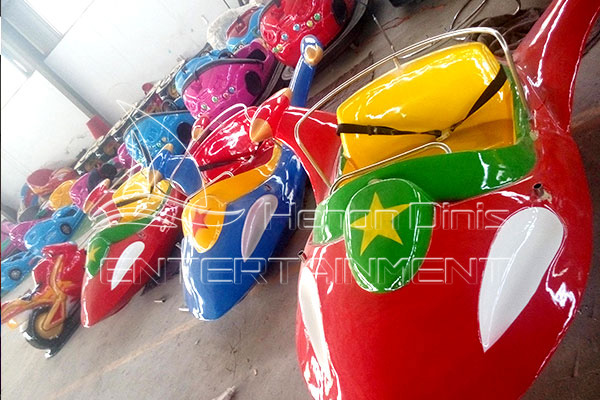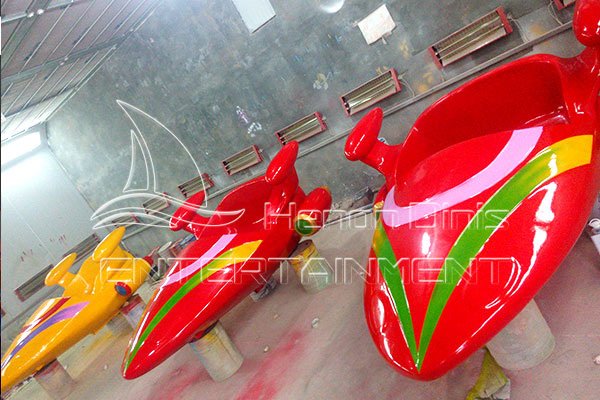 Armrests on both sides of the cabins:
In order to ensure players' safe, especially kids, we add the second safety device: armrests on the both sides of the cabins. Besides, armrests on both sides of the cabins are used to prevent players from sliding out of the seat from the side. Furthermore, there must be metal embedded parts at the connection between the armrest and the cockpit, and it needs to have sufficient strength. Or we also add a fence around the side of the cabins to prevent kids from incident.
What's more, every amusement park airplane ride has an electric control box to control its speed. So our fairground airplane rides are safe for children, and it attracts more players to ride on in the amusement park. Thus, you can buy it to start your business well.
---
How to choose fairground ride manufacturers to buy amusement park aeroplane ride?
How can you choose a reliable fairground ride manufacturer to buy airplane ride amusement park? This question maybe make you trouble for a long time, now, we will introduce a way to find a reliable and professional self control plane ride factory.
Firstly, you must know production situation of the company. If you have a spare time and a chance, you should visit the company. Because when you see the production process of amusement park airplane ride, you will know whether the company is professional or not. If you have a chance to visit the factory, you can see some real videos about production situation.
Secondly, you should know how many types of theme park self control plane ride in the company. When you know the company has many different themed self-control amusement attractions, the company will be strong and professional. For example, there are many self-control amusement park rides in Dinis, including self control plane, self control bee, self control duck, self control car, self control bee bicycle, self control shark, etc.
Thirdly, funfair airplane amusement rides' quality is also a main focused point for you. You need to learn the amusement airplane rides' materials. Because the material is also different, you know that the company uses which materials. In our company, we mainly use fiberglass material to make automatic airplane amusement sets.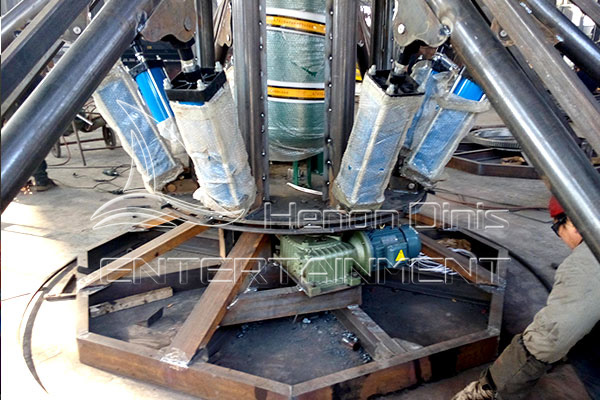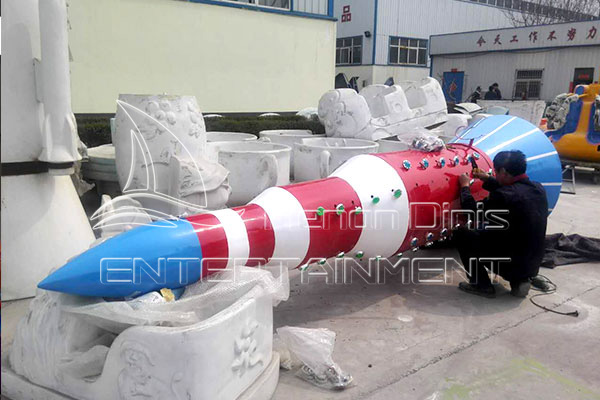 Additionally, you must know that a professional funfair rides manufacturer produces and sells not only amusement park airplane ride, but other fairground rides: bumper car, pirate ship, Ferris wheel, trackless electric train, tracked train, sightseeing train, indoor playground rides, teacup rides, swing rides, trampoline, carousel merry go round ride, and so on. Furthermore, if you prepare to build a children playground, you can find a specialized factory with all funfair rides. Then you can buy all fun rides that you need in one time.
---
How much does amusement park plane ride cost?
When you decide to buy airplane amusement park ride for sale, its price is an important thing for you. However, different aeroplane park rides have different price. Besides, different companies set a different price, including high price (more than $20,000) and low price (lower than $10000). So you don't only consider of the price, but also pay more attentions on its quality. Maybe you will find that some companies set a lower price, but theirs amusement park airplane rides are outmoded. These outmoded self control planes are so outmoded that no children like to ride on. So if you buy these outmoded airplane amusement rides with a lower price, the plane rides don't attract more players.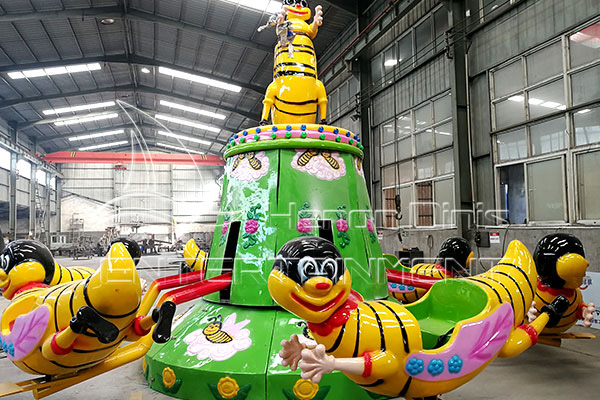 To sum up, it is difficult for you to find a manufacturer with affordable & high quality self control planes. However, Dinis is a professional company with affordable and high quality funfair rides, including self-control plane rides, dodgems car ride, merry go round, cup ride, wave swinger rides, pirate ship, train rides, etc. What's more, our airplane amusement park ride is a suitable price from $10,000 to $14,000. Whether our new design plane amusement rides or existing plane rides, all are high quality with affordable price. These affordable & high quality auto control airplane for amusement park are worth your investment. Importantly, our company Dinis adheres to the principle that when meeting with us, you are our friends, so we will give you a discount. Thus, if you are interested in our self-control plane rides, or other fairground rides, please feel free to contact us.