When you start a business in an amusement park, theme park, school outdoor, fairground, market, etc., you can choose a coin operated amusement ride. Why to choose coin operated amusement rides? Because coin operated funfair rides are easily maintained, and you can put it in a fixed place. You can save more time to start other business at the same time. Now, i will introduce some coin operated fun rides in Dinis company to you, which are popular among investors. What' more, these hot selling amusement rides can make you have a good benefit.
Hot selling coin operated amusement equipment suitable for your business:
Coin operated merry go round for sale:
Coin operated merry go round is a classic amusement ride in the amusement park, theme park, square, shopping mall. Many children can ride this coin operated carousel by putting some coins into the coin box. So this is very convenient for you to invest and maintain. Certainly, we can provide you different styles carousels, including small carousel (3 horses, 6 horses), medium size carousels (16 seats, 24 seats), large carousels (36 seats, double eaves). In addition, we can provide you customized merry go round for sale. So you buy high quality and attractive merry go round in our company.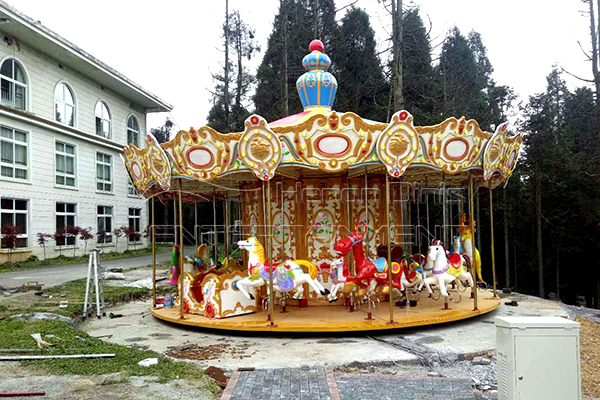 Coin operated battery bumper car for sale:
Bumper car is popular with children and young generation. You will see that many entertainment places have dashing car rides. So if you buy some battery bumper cars with coin operated device, you use them easily in the entertainment places. When some children sit on the bumper car, they only put coins to make electric bumper car running. Then, you can set 10 minutes for one time, and one time is 10 dollars. If 100 children and adults sit on it every day, you make 1000 dollars every day. Moreover, you can drive a small trackless train ride around the place. To sum up, you can make double money every day.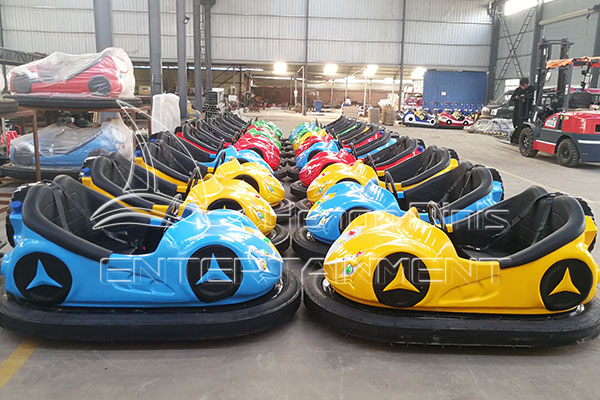 Besides, if you think that coin operated amusement rides are convenient, you can customize all amusement rides with coin operated device in Dinis company. You not only customize carousels, bumper cars in Dinis, but also track train rides, small pirate ship, children flying chair, children Ferris wheel, and so on. Dinis amusement rides company is professional funfair rides manufacturer, and our kids fun rides are attractive and high quality. What's more, we can give you a factory price. If you don't have amusement rides business experience, we provide a specialized person for you to know fun fair rides information. Waiting for your message.