The classification of Dinis's inflatable bumper cars
Today Dinis has produced many kinds of inflatable dashing cars for your choice. If you want to buy the inflatable bumper car for your funfair or playground, the inflatable bumping cars for kids or inflatable UFO bumper cars are suitable for you. If you are going to buy some inflated dashing automobiles for adult visitors, the large size inflatable dashing cars for sale are perfect for you. Certainly, there are also wheeled inflatable bumper car ride for easy transportation, low maintenance inflatable dodgems for easy maintenance, coinbase inflatable bumper autos for your coin operation,inflatable battery bumping collision cars and inflatable electric bumper g collision cars because of the different power supply methods.
Recently we have a new model of inflated hitting autos called the bar 043 inflatable bumping cars on sale. We also have the previous style such as inflatable bumper car 2022 for sale and inflatable bumper car 2023 for sale. Welcome to order.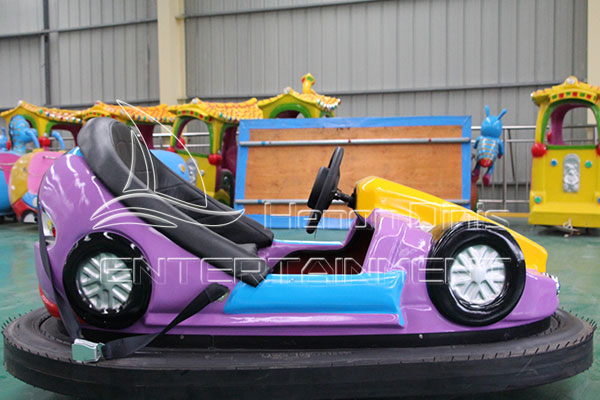 Inflated dashing automobile specifications:
Brand name: Dinis Fun Ride
Product name: Inflatable bumper car for sale
Material: Steel, fiberglass, high strength kayak material
Color: Customized
Capacity: 1-2 people
Motion: Forward/ backward/360°rotation
Charging time: About 6 hours
Working time: More than 8 hours
Charge mode: Remote control/ timer
Media: MP3 with SD card
---
What about our company inflated bumper cars for sale?
As everyone knows, the inflated bumper cars for sale can give happiness for all ages, mainly for children from 3-14 years old. And it is just like normal playground bumper cars but more fun. By controlling the two small joysticks on each side, you use these crazy inflatable spinning cars freely, and you only need fasten your seat belt and control their rotation feeling safe.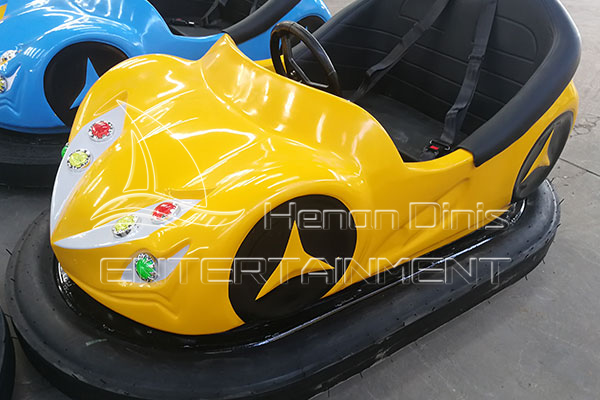 Generally speaking, the amusement rides bumper car inflatable bumper car rides are popular in amusement parks, areas and the inflatable pools. And it is also called inflatable small kids bumper cars in the United States. Certainly, in various countries there are also names, hitting autos or dashing automobiles. The common name in the UK is bumper autos. Dinis is a leading inflatable bumper car manufacturer, supplier and wholesaler in China. If you want to add another attraction to your profitable ride business. Or if you decide to buy an inflatable bumper car to start your playground ride business, please contact us.
---
How to choose high quality inflatable bumper car rides?
With the development of the amusement equipment market, the variety of inflatable bumper cars for sale makes it difficult for investors to choose. Sometimes, when buyers choose the same bumper cars, the price is very different. But if you going to buy an inflated bumper car, never buy bargains which are easy to have problems. Plus, if the after-sales service is not perfect, it will be even worse. Here are some precautions for buying inflatable bumper car for sale.
The power part, in another way, that is, the transmission mode of the motor and the driving wheel which is also a vulnerable part. Therefore, design the motor drive reasonably to avoid burning the motor. And the quality of the wheel is crucial which must be wear-resistant and easy to replace.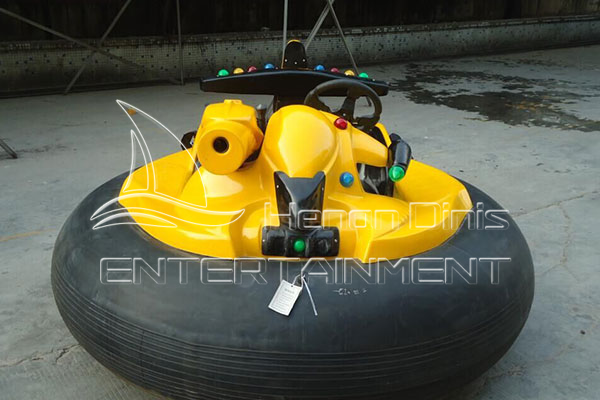 The control part, that is, the circuit control part. It controls the operation of the whole car and by which the music and the light can work normally. About the circuit control part, what the customer has to consider is whether the simple fault can be solved by yourself. And in the case of circuit damage, the entire inflatable bumper autos can still operate normally. And this is directly relevant to the clients' income. Therefore, when choosing, lighting, music and the control part cannot be lacking. But the circuit part should be as simple as possible, and problems can be solved at any time.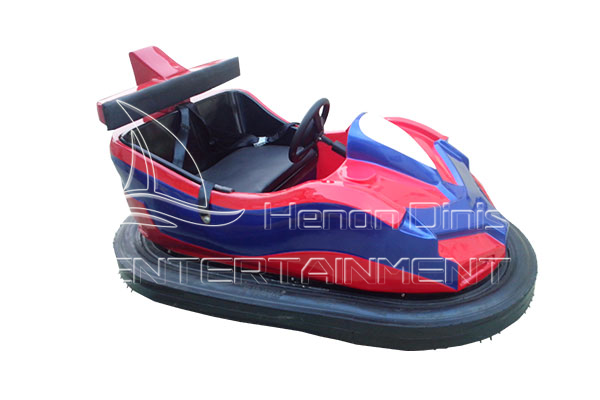 Perfect manufacturer's after-sales service guarantee. Established in 2003, Zhengzhou Dinis Amusement Equipment Co., Ltd. is a comprehensive enterprise integrating research and development, production and sales of amusement equipment and amusement facilities. Understand the market needs through market research and customer visits, to ensure that the products produced can bring actual profits to customers. And improve products through return visits, so that products with poor market performance are firmly not sold.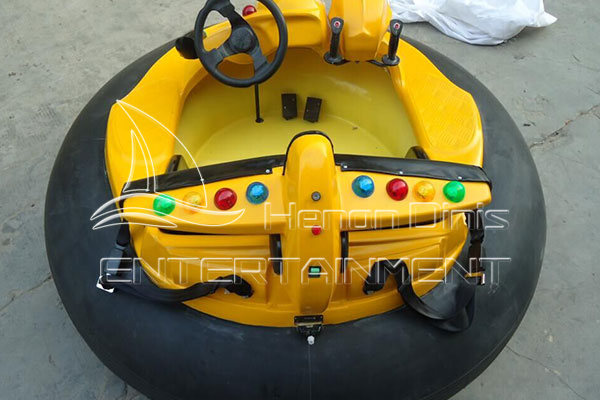 ---
Why to choose our company to buy a cost-effective but quality inflatable dodgem?
Firstly, we have our own factory, and there are no third-party costs.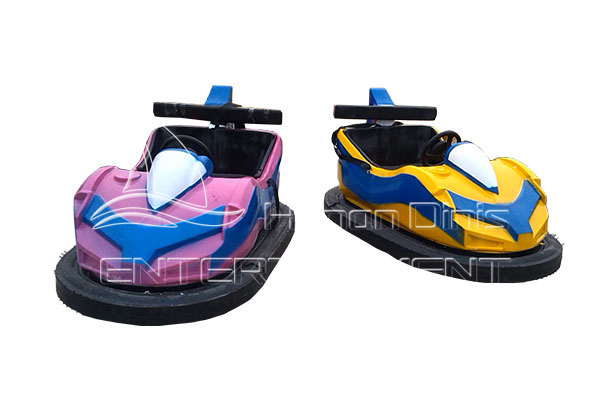 We have our own factory to manufacture inflatable bumper cars. So there are two hot selling types of bumper cars. And one kind is inflatable bumper car, the other is ground bumper car. Generally speaking, the investment for a inflatable dodgem car is low. But because the ground net bumper car need to lay the ground, build the roof and buy the controller, the cost is high. Therefore, at least on the field, the investment is much different. Nowadays, there are these two kinds of popular bumper cars on the market. In terms of the price, first of all, you must determine whether you want to get the ground net bumper car or the inflatable bumping collision car. Certainly, if your site is constantly changing, the inflated bumping g collision car is suitable for you.
Secondly, our company can provide you different hot selling inflatable dodgems' styles.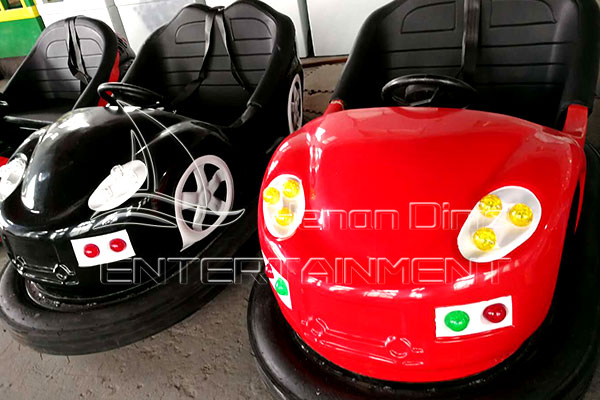 Dinis is the China's leading manufacturer, supplier and wholesaler of inflated dodgems cars. And it produces a variety of recreational bumper cars for children and adults, including battery inflatable bumper cars, electric inflatable dashing automobiles, inflatable children bumping cars and inflatable bumper autos. What's more, the inflated bumper car is one of our best-selling products because of the unique appeal to young people and older people around the world. The last but not the least, Dinis has rich professional experience. And we can customize various inflatable bumping collision cars according to the size, color and style.
In all respects, Dinis Amusement Equipment Co., Ltd is your best choice. And our company can provide you competitive price, good service and high -quality bumper cars inflatable and other amusement rides. So our company is the best partner who can be relied upon. If you are interested in our inflatable dashing car, please contact with us. Besides, we also provide you Ferris wheel, carousel, pirate ship, self conttrol plane, flying chair, roller coaster, indoor playground, coffee cup, slide, train rides and so on.
---
Why do people like riding the inflated amusement rides bumper car?
Kids: For kids, if they want to spend a party with their friends, riding on an inflatable bumper car to the playground is the best choice. As a result, they will love the inflatable bumper car, and will never forget the happy party time there.
Adults: For adult people, there are many reasons to ride the inflatable bumper cars. For example, for celebrating someone's graduation, congratulations to your loved one' promotion or improving your mood. By playing the amusement rides bumper car inflatable bumper car rides, you can have a good life.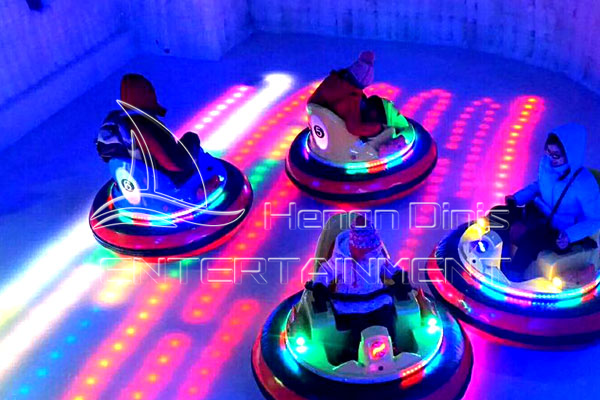 ---
Exporting Inflatable Bumping Cars to Turkey on 15, October, 2021
In recent years, Dinis has exported the low maintenance inflatable dodgem to Italy, UK, Turkey, Canada, USA, South Africa and so on. With 20 years' rich experience, we have received a lot of praise at home and abroad.
For example, a client from Turkey said like this. And he just bought some children's bumper cars inflatable on 15, October, 2o21. "The first thing many kids must do is to look for funny inflatable dashing cars in the amusement parks. In the eyes of many children, inflatable bumper cars for kids are the most interesting amusement item. That is exciting, full of passion and fun. However, traditional electric bumper cars are not very suitable for children. They are too bulky, heavy, and have high acceleration, which is neither safe nor comfortable. However, UFO inflated dodgem cars for children from Dinis is a good choice. And I have already done it successfully."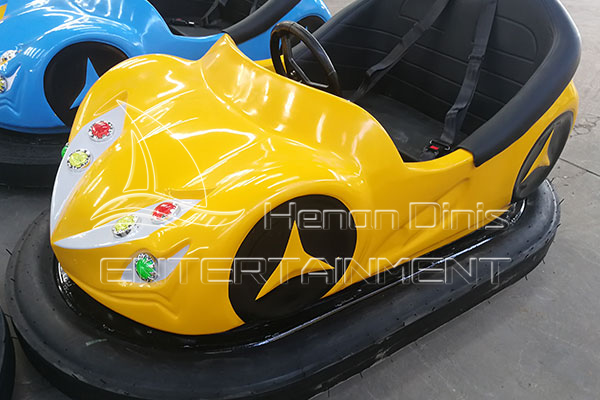 ---
Inflatable battery bumping autos parameters reference:
| Name | Material | Applicable Venue | Target User | Delivery | After-sales Service |
| --- | --- | --- | --- | --- | --- |
| Battery bumper car | Steel,FRP, rubber, leather, etc. | Squares, playgrounds, parks, shopping malls, etc. | Suitable for all ages (children need to be accompanied by an adult) | 5-20 days | "Three guarantees" of products for one year, lifetime maintenance |
---
Winter popular inflatable dodgems for sale on ice
This is the new type of inflated dodgems from Dinis especially in Winter. If you are located in a very cold place, riding on ice inflated dashing cars is an interesting activity. Certainly, investing on this kind of fun device is a good way to make money. Dinis inflatable bumper cars can also be used on any smooth surface. What's more, this kind of amusement activity is suitable for adults, children even the whole family. Besides the bumper cars inflated for sale, Dinis also provide battery dodgem cars for sale, electric dashing automobiles for sale, motor racing game, kangaroo jump, jumping machine, octopus ride, octopus gyroscope, big pendulum rides, mini pendulum rides, giant tourist train, pirate ship and so on.