Do you know the antique bumper car history?
In general, antique bumper car rides for sale are a very popular way to take a ride in amusement parks, playgrounds, theme parks and so on. Do you know when was the first vintage bumper car for sale invented, and what can antique bumper car for sale be called,too? The first antique dodgem car was invented in the late 1920s and 1950s and soon became popular in the United States. Besides, the bumper car has other names: dodgem, bumping car, dashing car.
Vintage bumping car ride for sale is an old and ancient dodgem, and even today, people still like this funny and exciting vintage dashing auto ride. The antique bumper car for sale is a retro-style playground ride. What's more, Dinis antique bumper car for sale is the best choice for businessmen to start a bumper car business!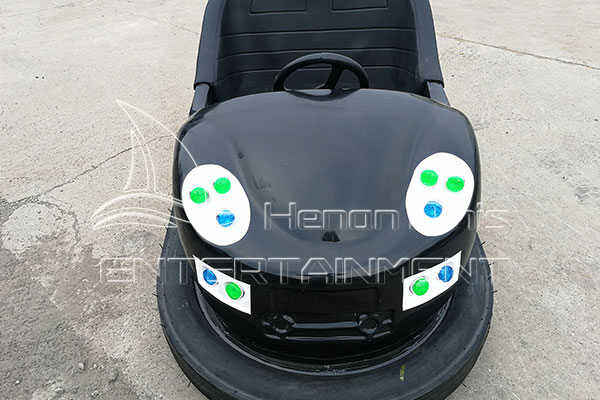 Generally speaking, antique bumper cars for sale are common in amusement parks and playgrounds. Besides, the unique feature of this kind of old fashioned bumper car is its attractive appearance. and it is more and more popular in some areas. So you can use vintage bumping cars to attract more people. Therefore, if you are looking for some antique rides for sale with good quality and competitive price, our antique bumper car is the ideal choice for you!
---
What are the types of antique dodgem cars for sale?
Our company is a professional bumper car manufacturer, and we use best FRP and steel to make our vintage dodgems. Besides, we have designed many styles hot selling bumper cars, and the antique bumping car is one of hot selling dodgems. Certainly, this kind of old-fashioned bumping cars in our company is different in appearance from ordinary bumper cars. Generally speaking, it can be divided into a variety of retro bumper cars, such as vintage ground grid bumping collision rides, old-fashioned battery-powered bumper cars, electric old-fashioned or antique dodgem cars, especially for family fun in the home or public playground center. Ceiling grid and floor net collision rides belong to electric powered dodgem car, and battery-powered bumper cars belong to battery operated style. On the other hand, ground net bumper autos power from the ground, sky net dodgems power from ceiling.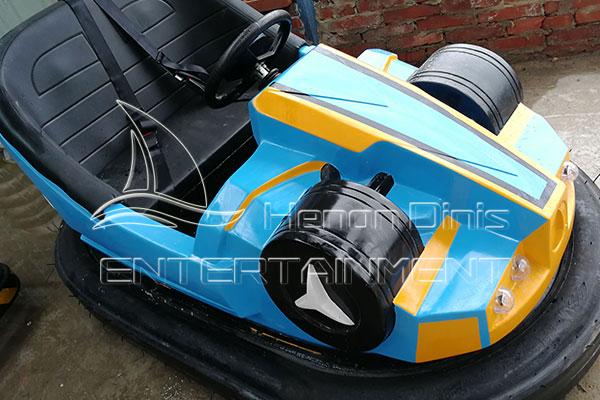 ---
Where can you buy old fashioned dashing cars?
Dinis Amusement Equipment Co., Ltd. was founded in many years ago. As a professional bumper car manufacturer, we have over 20 years experience in designing and manufacturing antique dodging cars. Moreover, we have a variety of bumper cars for sale with good quality and competitive price. And our antique bumper cars have been successfully sold and exported to many countries. In addition, our company has exported other amusement sets to many countries, including trackless train, big train ride, Ferris wheel, bumper car, rainbow slide, trampoline, swing carousel, coffee cup,  carousel, roller coaster, train rides, etc. If you want to buy or collect some antique bumper autos for sale, welcome to visit our company. Or you can leave a message to require the fun rides price list and more details. Certainly, we sincerely welcome you to buy our best and classic bumper cars for sale and other amusement sets.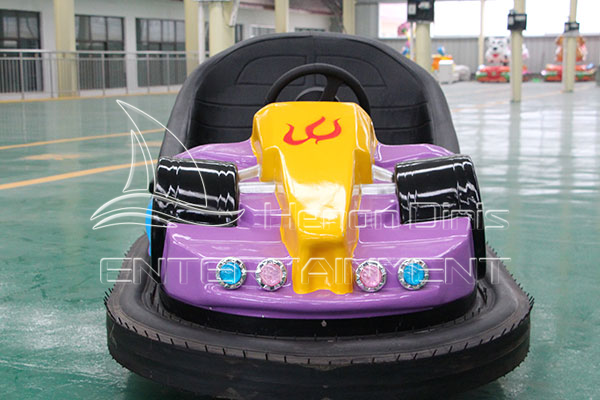 Certainly, if you are a collector, don't miss the sale of antique bumper cars for sale. Its unique appearance and design make it a unique and famous bumper car. If you want to buy some old-fashioned entertainment equipment to attract people, welcome to choose our company classic bumper cars. But, the antique bumping cars for sale don't mean some old and bad ones, but it is a hot selling style dashing car. Furthermore, according to the difference of engine system, generally, the antique bumper cars for sale have two kinds, one is electric bumper cars and the other bumper cars running on batteries. Totally, investing in old-fashioned dashing cars is very worthwhile. If you are interested in our classic bumper cars, please feel free to contact us at any time for details.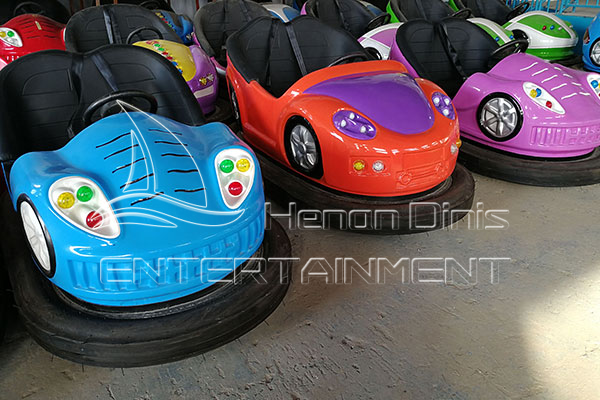 Furthermore, our company also provide you other amusement rides: carousel, self control plane, Ferris wheel, trampoline, train rides, slide, coffee cup, inflatable castle, pirate ship, swing ride, and so on. If you want to know other funfair equipment, you can also contact with us. Now, we have hold an activity to reward old customers and new customers. So now order, discount price for you.
---
Ground& sky-net vintage dodgems technical parameters:



| Name | Voltage | Speed | Model | Occupied Area | Power | Dimensions | Passenger |
| --- | --- | --- | --- | --- | --- | --- | --- |
| Ground&sky net bumper car | 380V | 1.9 m / sec | Multiple models for choice | 15-30㎡/car | 750W/car | 1.925*1.15*0.83m | 2 persons / car or customized |
---
The reasonable price of antique bumping cars for sale China
There are many types of old-fashioned bumper cars that are still on the market today. But the price is different depending on the materials of the car. For example, some companies use plastic material to make vintage bumper cars, while our company uses FRP material and Q235 steel to make vintage bumper cars. So the bumper car rides classic have different price. But the common principle is that best materials dashing car sets will have a long life time. Therefore, if you want to invest on the vintage bumper cars for sale, please pay attention to its materials.
Today, these antique bumper cars for sale still brings a lot of fun to adults or children. So they are still popular in many amusement parks, garden, mall, playground, and theme parks. On the other hand, many people want to have the classic antique bumper cars for sale as their own collection. Our company Dinis is the professional manufacturer, supplier and wholesaler of amusement rides. What's more, we have own factory, so the price is affordable, and there is no third party fee. So our company vintage dodgem rides for sale are suitable for you to start your business in some parks.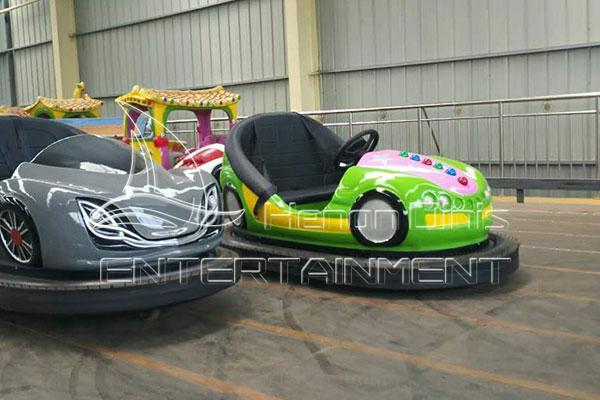 ---
Where can you use antique dodgems for sale?
If you want to invest on the antique bumper cars for sale to make money, you must know that it can be used in these places, such as resort hotels, fairs, theme parks, amusement parks, playground, mall, small fairground, garden and so on.
1. Vintage bumper cars are used in the amusement park
You can use vintage dodgems in the amusement park, and our company specially design one type: antique amusement park bumper cars for sale. What's more, a vintage dashing car approximately occupies 10 square meters. Generally, if you have a small area in the amusement park, you can firstly buy 4-6 cars. Besides, the occupied area of 4 cars is about 50-70 square meters, and 6 cars about 100 square meters. certainly, we can customize antique bumper cars for sale for you according to your area. So you don't worry how to use bumper cars in a your small size area. But if you have a large area, you can buy 20 dashing cars and other rides, such as amusement park carousel, to start your business well in the fairground.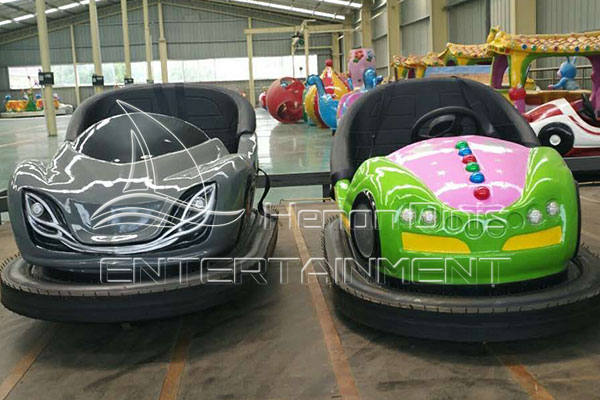 2. You can use our classic dodgems in the mall
If you want to start your bumper car business in a mall, our bumper car vintage is suitable for you. Because we can provide you some customized bumper cars antique according to your size of area. If you use it in the children playground of shopping mall, you can buy vintage bumper car with some LED lights, comfortable seats, SD card to load popular music. Moreover, its appearance, colorful lights can attract more children to ride on, so vintage bumping car for sale is a perfect business. However, you rent a big playground in the mall to start your business, you also can buy other funfair rides: indoor train ride, and small carousel together with vintage bumper cars.
---
The parameter reference of battery-operated vintage bumping cars:
| Name | Material | Applicable Venue | Target User | Delivery | Warranty |
| --- | --- | --- | --- | --- | --- |
| Battery bumper car | Steel,FRP, rubber, leather, etc. | Squares, playgrounds, parks, shopping malls, etc. | Suitable for all ages | 5-20 days | one year, lifetime maintenance |
---
FAQ about antique bumper cars for sale Dinis
1.How is the quality of the antique small kids bumper cars?
All our amusement equipment are produced according to export quality, furthermore, all our fun device have passed the certification of quality, safety and environmental protection. On the other hand, all of our antique small kids bumper cars for sale are designed and produced by engineers, and are also installed and tested by professional engineers.
2.Can you customize the antique dodgem cars according to customer requirements?
Yes, we accept customization service for you. Such as color, size, speed, capacity, shape, etc.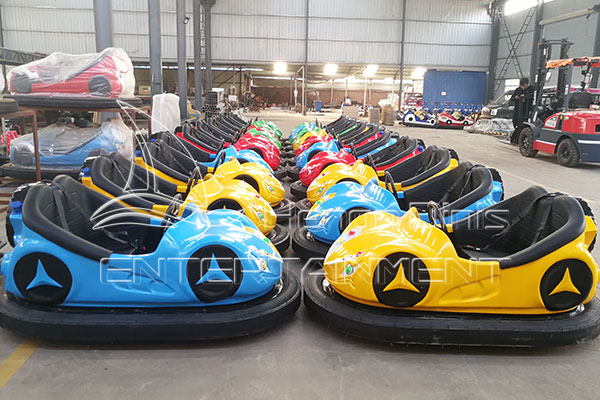 3.What is the lead time and how to transport?
Generally speaking, lead time is based on your order product, usually around 30 working days. What's more, we usually ship or specify the mode of transport according to customers' requirements.
4.How to install the antique bumper cars for sale?
Dinis will provide installation videos and drawings, you can install them by yourself, or we can send a team of professional installation engineers to your country, but you need to pay the engineer's salary, accommodation and so on.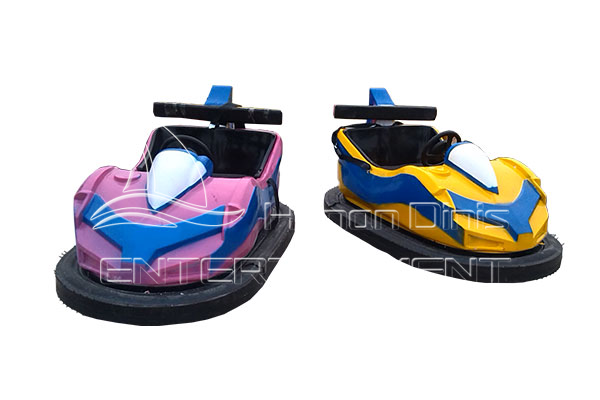 5.How long is the warranty period?
Generally speaking, "guarantees" of antique bumper cars for one year, and free lifetime maintenance.
6. How much do the classic bumper cars cost?
Our classic bumper car has a suitable price, and different styles have different price. So you can contact us to know price lists.