The Typical Brand New Bumper Cars for Sale in Dinis
The new bumper cars for sale in Dinis is a classic ride that is loved by children and adults. The person who manipulates the amusement device can get a feeling of excitement. Manipulating a brand new bumper car is just like driving a real car. Children can learn how to drive through these experiences. For amusement parks, brand new bumper cars amusement park ride for sale is indispensable. At least, the park should have one new type of bumper car.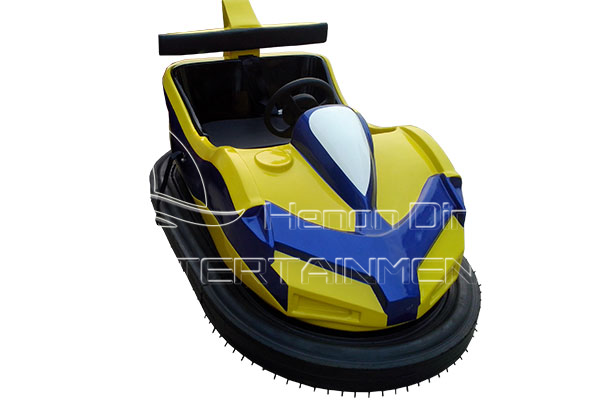 New type hitting auto specifications
Place of origin: Henan, China (Mainland)
Brand name: Dinis Amusement Equipment
Material: FRP+steel
Name: Fun ride
Color: Customized
Product name: Children new playing dodgem bumper cars
Type: Amusement device
Size: One or two persons
Usage: Playground, indoor and other places
Warranty: 1 year
We Dinis have different kinds of new dodgems for sale for your choice. If you want to buy an affordable new dashing automobile, the bumper cars for sale cheap are suitable for you. Certainly, we Dinis also have new steel bumper cars for sale. If your location is not fixed, the new inflatable bumper cars for sale are perfect for you. Now if you want to place hitting autos on ships, the new bumper cars with cruise ship suit for you. In winter, the new bumper cars in ice skating are the new trend. If you have nostalgic feelings, new type of vintage dodgem cars for sale is your right choice.
In general, the new types of bumper rides include three kinds named new ceiling grid bumper cars, new ground grid dodgems and new battery bumping collision cars. No matter what amusement equipment you need, Dinis can meet your needs. So, contact us from now.
---
Hot Sale New Amusement Bumper Car Rides in Dinis Factory
---
How to decide your location if starting a new dodgem cars business?
If you want to decide your location to start your new bumping g collision car business, you must also decide who your target audience is. This may be a factor in helping you choose a business location. For example, if you want to target a family with children, you should consider getting your business in the center of the residential area. What's more, there should be enough space around the venue for parking. It is best to have matching snack areas and have a bigger flow of people in the future. On the other hand, you should find more amusement rides for families and kids together with the new bumper autos.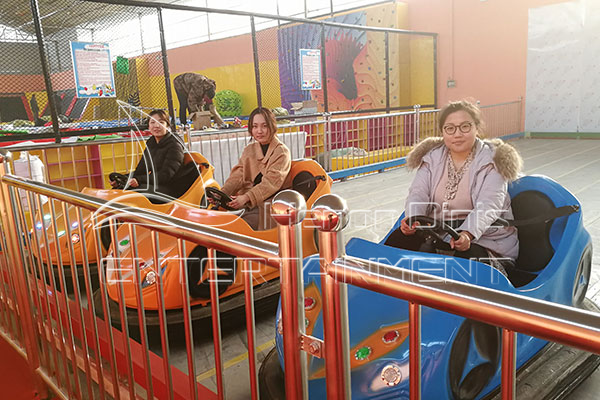 ---
How to get the new bumper autos for sale at a reasonable price?
The first thing you have to do is to determine the type of brand new bumper cars you want to buy. You can choose the new dodgem with a ceiling grid, which is the most classic. But these floor net rides require a special ceiling to provide electrical energy. As new floor grid and battery-powered bumper cars become more popular, this type of new classic hitting autos is often no longer popular because of the trouble of installing a special ceiling. Today, the new battery-powered bumper cars are the most famous because they can be used in a variety of places.
When finding manufacturers who provide the new dashing automobiles, it's best to talk to a number of companies. Through this, you can find multiple quotes for his or her products. Then you can compare their cost and the specifications of their new bumper autos. By comparing, you can get a concept about the current price of this kind of new bumping collision rides and get rid of those suppliers who offer ridiculously high prices.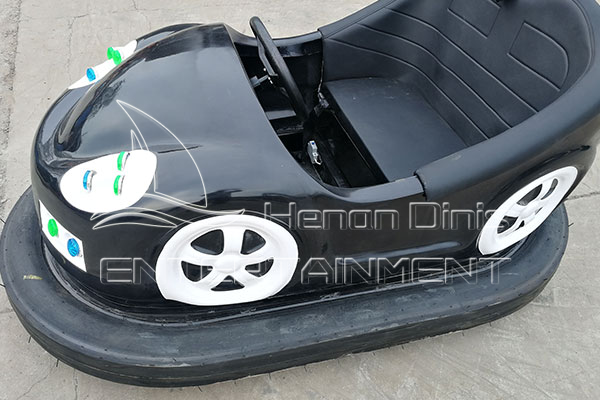 The last but not the least, it is also important to understand that a person can negotiate prices with a supplier. This is especially important if you buy a lot of new bumper cars for your amusement parks. Generally speaking, buying in large quantities usually makes you eligible for a larger discount. Often do not hesitate to ask suppliers for a price reduction.
In general, as long as you do just like the above, you can get the new cost-effective bumper cars for sale. We Dinis can provide you the best product with the reasonable price.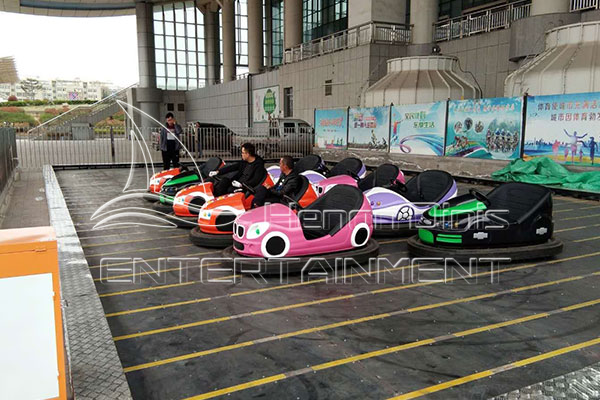 ---
Ground& sky-net new dodging cars technical parameters:
| Name | Voltage | Speed | Model | Occupied Area | Power | Dimensions | Passenger |
| --- | --- | --- | --- | --- | --- | --- | --- |
| Ground&sky net bumper car | 380V | 1.9 m / sec | Multiple models for choice | 15-30㎡/car | 750W/car | 1.925*1.15*0.83m | 2 persons / car or customized |
---
How to manage security of new dodgem cars?
Firstly, before installing the new bumping collision cars, the manufacturer who provides selected amusement equipment should have a production license. And the selected installation unit should have the installation qualification.
Secondly, the amusement park shall set up a safety management organization or a full-time and part-time safety management personnel to ensure passenger safety.
Thirdly, visitor notices, instructions and warning signs should be posted at eye-catching locations near the new dashing automobiles areas.
Fourthly, keep the surrounding area open with adequate lighting, and the safety barrier should be firm, and the height and space between should meet the technical standards. At last, strengthen the safety inspection and maintenance of the new bumping g collision car regularly.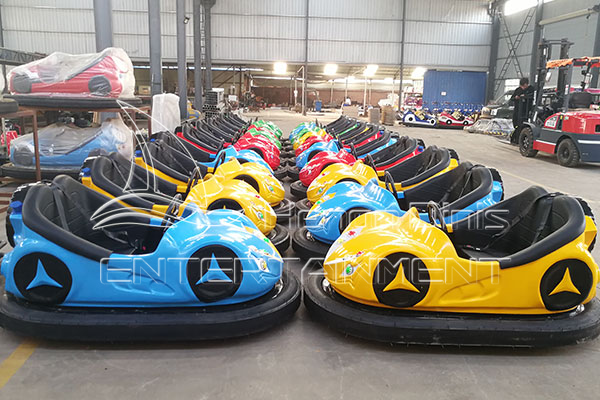 ---
How to operate the new dodgems for sale?
When you sit in the new dashing automobile, you will hit someone else's new hitting car at will. Therefore, you must fasten your seat belt to ensure your safety. You can control the direction and speed of the new bumper car for sale by controlling the joysticks or the steering wheel. It's easy even for younger children. During riding on the brand new bumper car, you just need to enjoy the feeling of face-to-face and experience the feeling of victory. Generally speaking, many players can have a good time in this new bumper car ride game.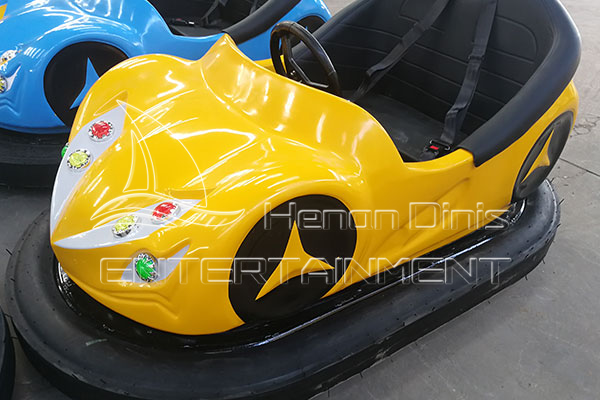 ---
Where to buy the new dodgem rides for sale?
In recent years, Dinis's new dodgems have exported to UK, South Africa, Australia, Canada, Pakistan, Perth, USA, New Rochelle, New Jersey, New Orleans, New York, New Hampshire and so on. If you are looking for the best new bumper car for sale, which is durable and functional in quality, you won't be disappointed with Dinis Amusement Equipment Company. The new small kids bumper cars have passed the rigorous testing of our expert inspectors. What's more, Dinis offer a wide range of new bumper cars for sale to make your choice effective.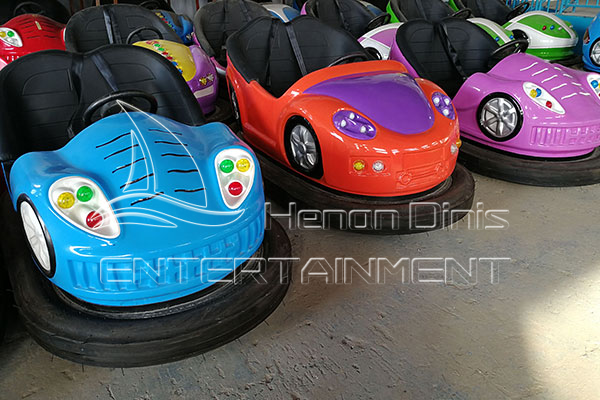 On the other hand, we will respond to your inquiry for our new bumper car within 24 hours. The logo on the new bumper can be printed as you wish. We will bear full responsibility for damage caused by self-production and quality problems. But operational errors and human problems are at the buyer's own risk, and we will solve the problem as soon as possible online. If there is a big problem, we will send an engineer to your amusement park within one week.
---
The performances reference of new type battery-operated bumping automobiles

:

| Name | Material | Applicable Venue | Target User | Delivery | After-sales Service |
| --- | --- | --- | --- | --- | --- |
| Battery bumper car | Steel,FRP, rubber, leather, etc. | Squares, playgrounds, parks, shopping malls, etc. | Suitable for all ages (children need to be accompanied by an adult) | 5-20 days | "Three guarantees" of products for one year, lifetime maintenance (excluding wearing parts) |
---
Details about new type transformers bumper car for sale operating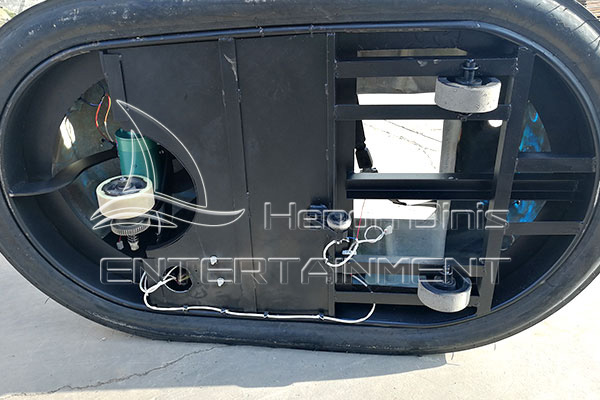 Are you looking for a new type of dodgem car? Do you want a transformers dashing auto for sale? Recently, Dinis manufacture a new model-transformers dodging cars for sale. This video is about running this kind of amusement ride. There are many different colors, such as red, yellow, blue and so on. Certainly, customized service provided, for example, color, shape, logo, power etc.. If you are ready to build a funfair, welcome to visit Dinis. Dinis produce a variety of fun facility, for example, carousel, pirate ship, mini pirate ship, Miami ride, disco tagada, antique trackless train, worm roller coaster, trackless train, electric train, Thomas train, mini track train, flying car, surf 'up, horse train, bungee trampoline, mini shuttle, teacup ride, flying chair, and so on.
---
How do Dinis new type motorized gas powered bumper cars work?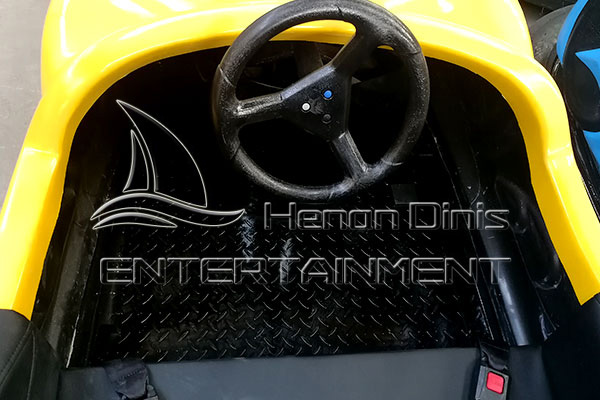 This kind of gas power dodgems is customized according to the requirements of one of our Middle Eastern customers. Compared with ordinary gasoline bumper cars, this type of new dodgem car is more environmentally friendly. What's more, compared with battery operated bumper cars for sale, gasoline dodgem cars have a longer use life, larger power and more convenient. Even for uneven ground, this new model can also drive. On the other hand, ready to use at any time, operators do not wait for charging for a period of time. Certainly, we Dinis also provide other fun facility such as mechanical bull, leswing car, human gyroscope, energy storm, train rides, flying disco'o, crazy dance, top spin, Ferris wheel, sightseeing train, ocean carousel and so on for your choice.