How much weight trackless train ride can carry?
— Each cabin can carry 120 KG.
How about electric trackless train ride's control system? can we vary the speed as per our requirements?
Yes, the speed of train ride can be adjusted as your request. Besides, you can adjust its music and time as your request.
What parts can we customize in your company?
Yes, you can customize trackless train ride's capacity, size, cabins number, logo, decorations, color, driving mode, etc. in our company.
How many styles trackless train amusement rides do you sell?
Our company designs and sells all kinds of trackless trains, including backyard train ride, Thomas train ride, steam train ride, antique train ride, Christmas train ride, sightseeing train ride, mall train ride, etc.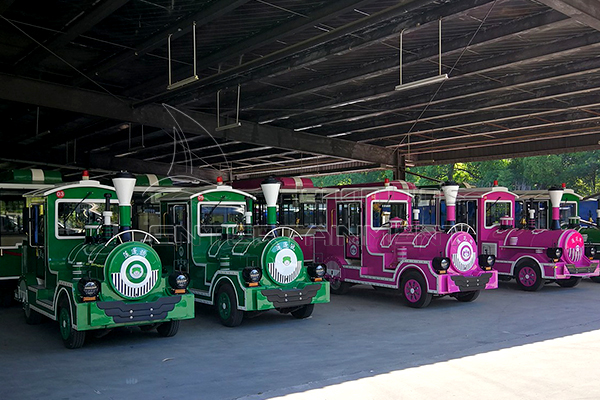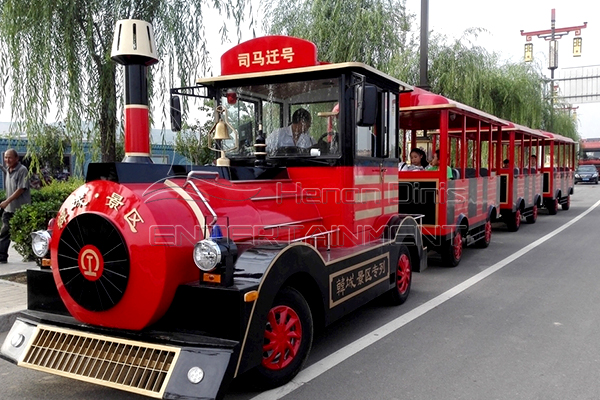 ---
Can the wagons have custom designed bodies?
Yes, we can provide you customize service, and you customize train rides' body. For example, you can customize full-closed cabins, semi-closed cabins, and so on.
Are your trains electric powered and how long will they work on a single charge?
Normally, it charges for 6-7 hours and it will fully charges the battery. In general, it can last 8-10 hours depending on frequency.
We use Lead-acid batteries or lithium batteries, which has a long lifespan.
How long is the warranty period of the trackless train park ride?
Our train trackless ride's warranty period is 12 months. Certainly, we provide you free technology support.