Santa Carousel for Sale-Dinis Santa Carousel Suppliers
Christmas is coming, and cater to the needs of the market, Dinis company has manufactured Xmas carousels to a large number. With 15-year experience on manufacturing carousel rides, we Dinis have sold and exported our carousel merry go round to many other countries and received a good reputation. If you are looking for a reliable Santa rotating horse for sale manufacturer, supplier and wholesalers, Dinis is your best choice.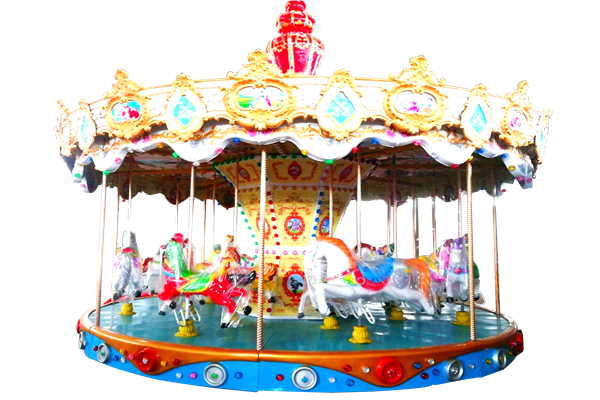 Xmas merry go round specifications
Brand name: Dinis Fun Ride
Type: Holiday amusement device
Product name: Santa kiddie whirligig
Material: FRP and steel
Color: Customizable
Usage: Amusement park, fairground, supermarket
Guarantee period: 12 months
Passenger: Seats customized
Speed: 3.5 laps/min
Lead time: 30 days after deposit of amusement carousel rides
Interesting Things towards Santa Carousel History
1.Someone says that the Christmas merry-go-round is a love game to witness two persons who love each other. As long as two persons who really love each other sit on the Christmas carousel, the Christmas carousel horse will take them to a perfect heaven, and their love will last forever.
2.Riding on a beautiful European Santa roundabout or horse-drawn carriage, you feel like a princess! The feeling of being able to spin and move up and down gently is like enjoying the pleasure of riding a horse gracefully.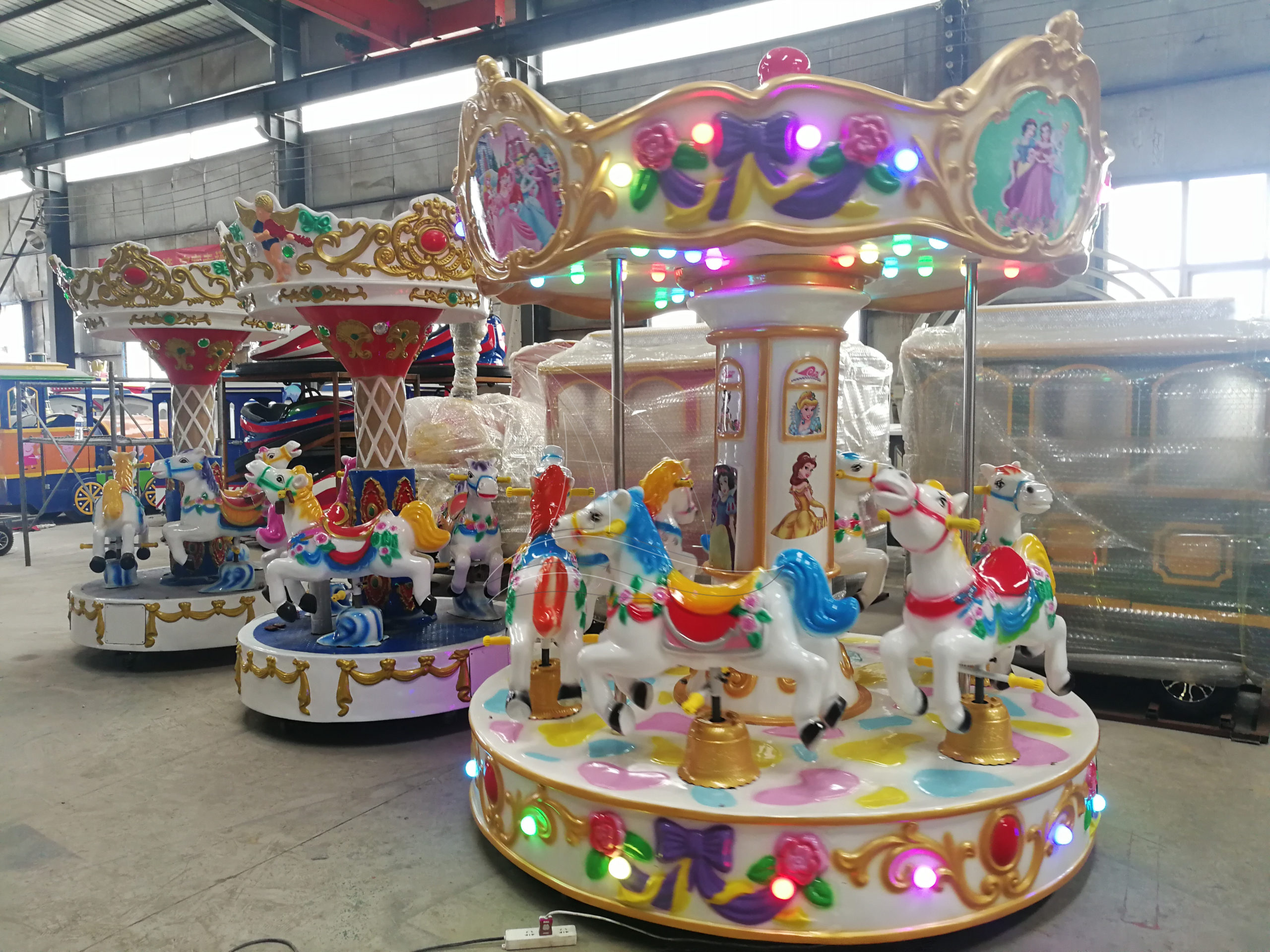 Top 3 charming reasons for you to take an invest on Santa Carousel
1.With beautiful and novel appearance, gorgeous color, high quality and reasonable price, Christmas carousel horse riding becomes a popular ride among teenagers.
2.The upper part of the Xmas carousel is provided with a colorful conical ceiling. And the ceiling circle is equipped with colorful fiberglass decorative board. And all these make amusement parks, zoos, resorts, villages to reveal the style.
3.Christmas Day arrives, take the child to Santa Fe carousel immediately. Give them a different holiday and make them have a happy time. Especially when you celebrate your birthday, you can have a birthday party with your friends on the rotating Santa express carousel. Finally, this can make your friends closer.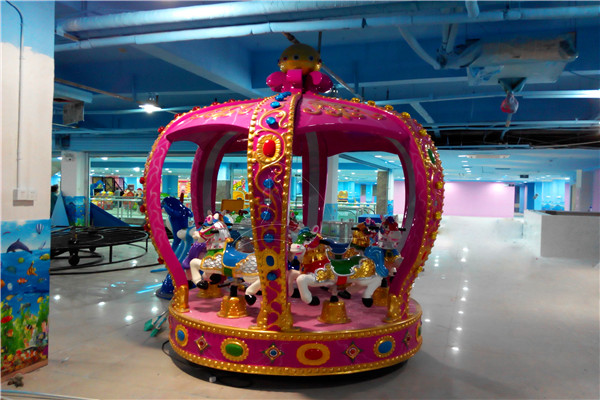 Why can a park owner make so much money running with Santa Barbara carousel just a few hours?
As everyone knows, the Christmas whirligig is a favorite among many people and can create huge profits. Reasons are like these:
1.Christmas merry go round has a luxurious style. Especially the brass Christmas carousel with colorful decorative lamp, well-designed appearance, beautiful conical ceiling with the ceiling circle is equipped with wonderful FRP decorative board. As a result, all these easily attract the attention of visitors.
2.The Christmas whirligig for sale is the one which a man may ride at any age. No matter you are young or old, you can ride. Furthermore, this equipment has high security. Most of all, Santa rotating horse riding is more like a beautiful memory for adult visitors.
3.When you choose the Santa roundabout for sale, you must purchase ones of high quality with bright colors and are not likely to damage. Only then can we guarantee operating time and make much money. So running Xmas carousel just a few hours can make so much money. It is only out of the high quality and low price Christmas carousels.
If you are ready for a Santa rotating horse to make a fortune in business, I suggest you choose Dinis. Dinis is a professional manufacturer with 15 years of experience in amusement equipment manufacturing.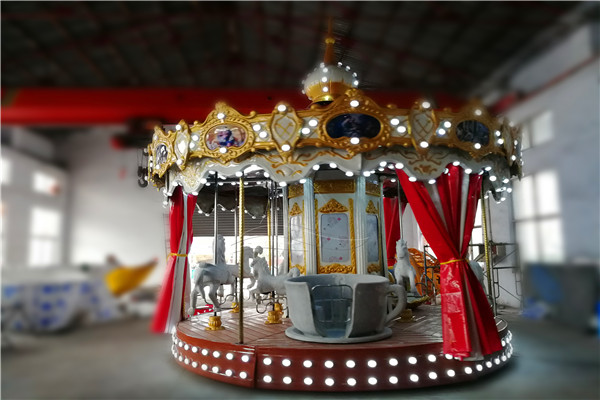 What is Santa carousel for sale reviews from Dinis rides customers?
1.Dinis can customize Christmas carousel horses according to your requirements. In addition, Dinis amusement equipment manufacturer has complete equipment which you can purchase together. This can greatly reduce the cost of financial resources and manpower.
2.The Christmas carousel horses designed by our company are made of fiberglass of high quality, with excellent appearance and beautiful ponies. The upper part of the amusement machine is provided with a colorful conical ceiling. And the circle of the ceiling is equipped with colorful fiberglass decorative board, which is even more luxurious.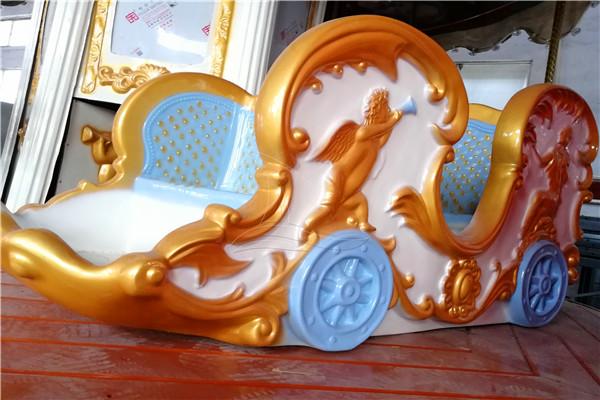 3.The luxurious Christmas merry go round from Dinis company can be with a four-channel car audio system. And it can bring a new feeling to the users.
4.European luxury merry-go-round Christmas equipment is the classic style of luxury merry-go-round Christmas, but the price is relatively high. And the half-luxury Christmas merry-go-round amusement equipment from Dinis company is of high quality and has a reasonable price. What's more, the overall shape is the same as the luxurious Christmas whirligig, but it saves a lot in cost.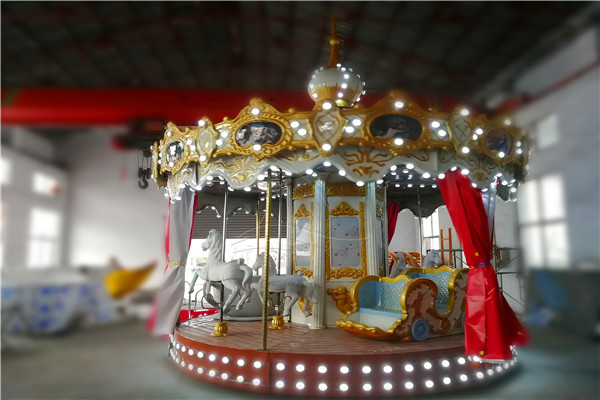 5.The lower transmission Christmas angel carousel is bumpier than the uo-transmission Christmas carousel, the equipment is running not smoothly, noisy, and power guzzling. But as soon as the uo-transmission Santa roundabout appears, these problems disappear soon. However, the upper transmission Christmas carousel has high standards for the center column and ceiling, so the cost is relatively higher. Because of this aspect, the imitated uo-transmission Xmas merry go round is produced by Dinis amusement company. Certainly, based on the characteristics of the upper transmission and lower transmission merry go round Christmas, and the price is also reasonable. And it can appear anywhere such as zoo, park, square, etc. It not only achieves the beautiful appearance, but also reduces the cost.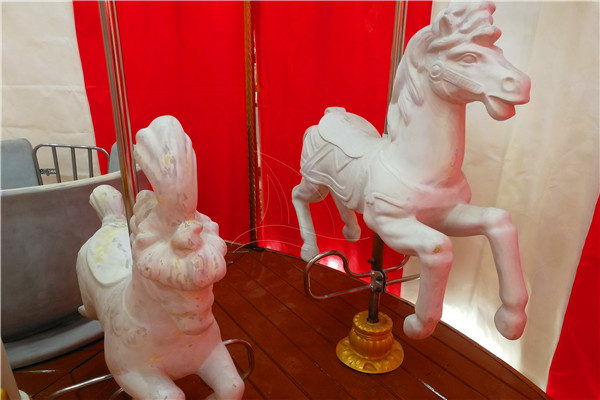 The Repair Matters about Dinis Santa Carousel for Sale
1.Dinis company has 15 years of manufacturing experience about Santa merry go round with perfect after-sales service, free installation and lifelong maintenance. For example, if there is a sudden power off in operation of the Christmas whirligig, turn off the power firstly, then separate passengers from each other. If there is a mechanical, electrical or personal accident, press the emergency stop button to switch off electrical power, then take the immediate rescue measures to evacuate passengers or deal with equipment breakdown. If there is a thunderstorm, snow, wind, fire, earthquake, you should immediately stop business and evacuate passengers.
2.Check the warranty period of different parts about Santa roundabout. The normal manufacturer's warranty period about parts is half a year. If the manufacturer's warranty period is longer than the parts warranty period, this is definitely a false promise. Because none of the manufacturer will change the parts for free after the parts warranty period.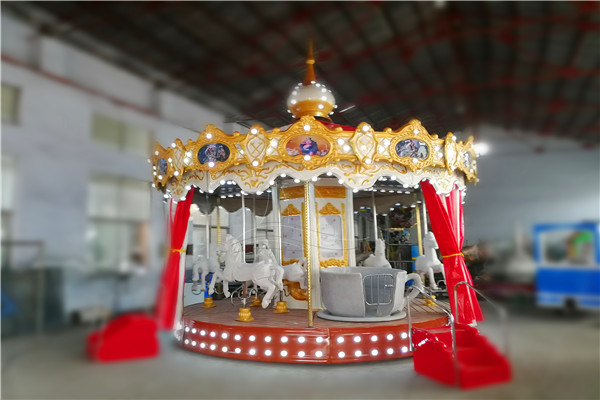 The Details of Dinis Amusement Equipment Machinery Manufacturing Co. LTD
Zhengzhou Dinis Amusement Equipment Machinery Manufacturing Co., LTD is a professional manufacturer which designs, produces and develops large, medium-sized and small amusement equipment. In the factory new amusement equipment has been developed and produced. For example, children indoor playground, rotating plane rides, rotary rides, luxury carousel rides, self-control planes, pirate ships, laser chariots, rail amusement rides, inflatable castles, combination of slides, jumping beds, battery bumper cars, battery cars, children's swing machines, water sports, physical facilities, flying chair rides and so on. There are more than 100 kinds of hi-tech products of amusement equipment from which to choose in Dinis.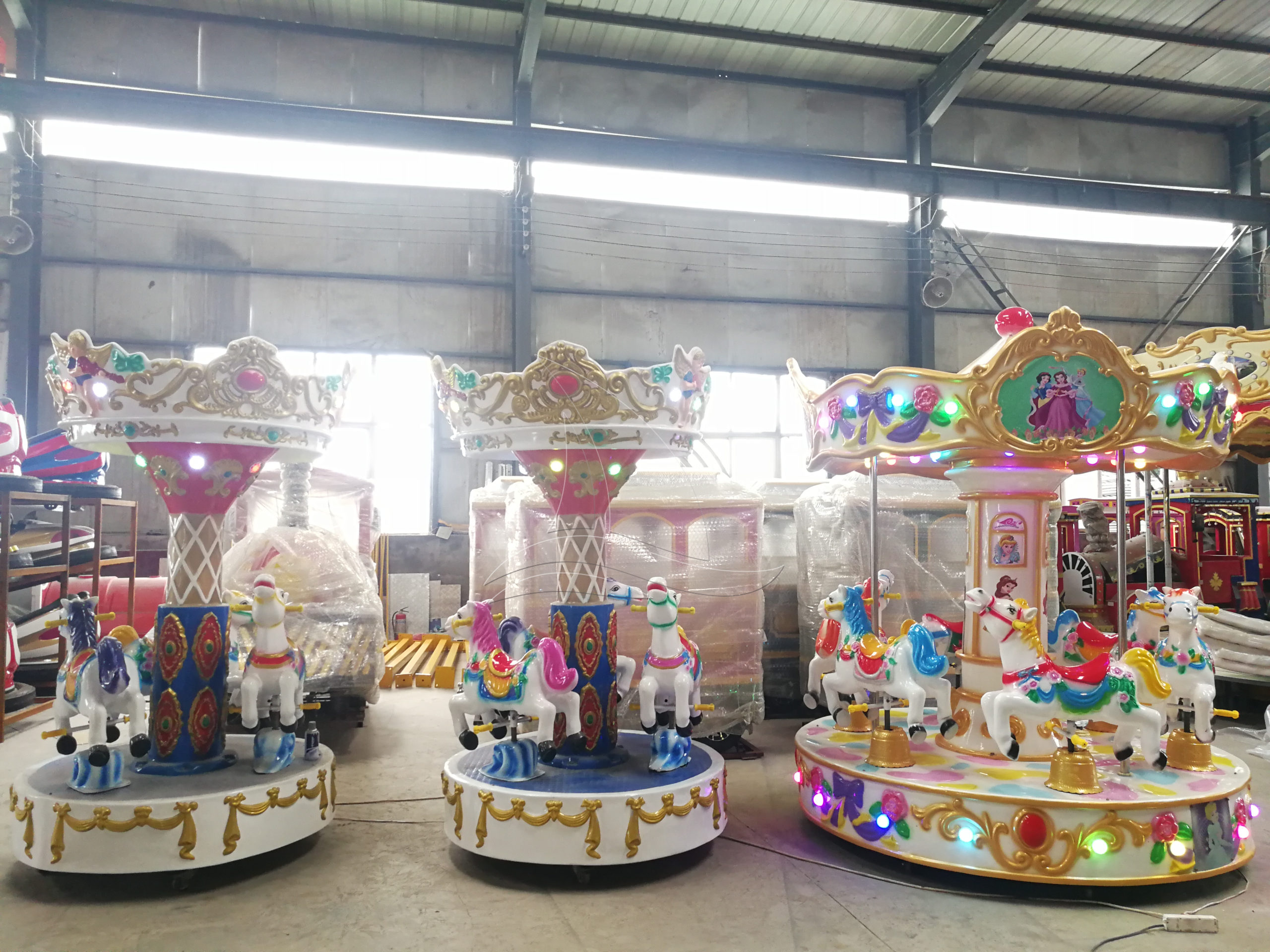 In addition, Dinis can customize all kinds of amusement equipment according to the user's requirements. And Dinis can also make the whole design or plan for the customer according to the actual site. So welcome to visit Dinis company. I believe that you can choose a suitable Xmas merry go round to start your business.
Merry Go Round Horse Ride Technical Parameters Reference
Seats Info
Occupied Area
Voltage
Power
Speed
Working Principle
3 Seats
Φ1.5mx2m
220v
500w
0.8m/s
Upper/Lower/Imitated Transmission
6 Seats
Φ2.2mx2.5m
220v
800w
0.8m/s
Upper/Lower/Imitated Transmission
12 Seats
Φ4.8mx4.5m
220v
3kw
0.8m/s
Upper/Lower/Imitation Transmission
16 Seats
Φ5.5mx4.8m
220v
3.3kw
0.8m/s
Upper/Lower/Imitation Transmission
24 Seats
Φ7.5mx5.3m
380v
5kw
1.0m/s
Upper/Lower/Imitation Transmission
36 Seats
Φ8.5mx6m
380v
4kw
1.0m/s
Upper/Lower/Imitation Transmission