Why are portable bumper cars for sale popular near me?
As we all know, portable bumper cars are considered as battery-powered bumper cars and inflatable bumper cars because both bumper cars are easy to transport and install. What's more, these two kinds of bumper cars are made of portable materials such as FRP, PVC and rubber. Compared to traditional electric bumper cars which need the conductive floor or ceiling, the portable bumper cars are superior in terms of energy supply, cost and convenience, etc. Therefore, the portable bumper cars for sale near me are popular.
If you want to invest in some mobile bumper cars for your parks, theme park, mall, fairground, etc, please contact Dinis group immediately. We offer a wide range of compact bumper cars for sale at an affordable price with the best quality.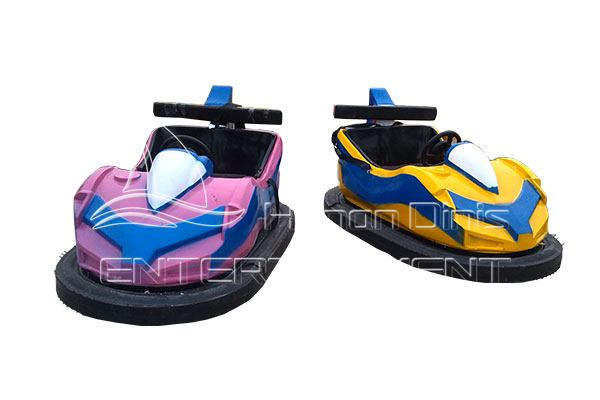 ---
Why are our portable kiddie bumper cars the cutest?
As everyone knows, kids' play facilities are usually small and have no complicated operating rules. Furthermore, they are usually made of light materials which is easy for children to play some handy rides. what's more, the tiny movable bumper cars for kids is with one seat, very light and very easy to operate for children. Because of cute cartoon characters and novel animal appearance, the manageable convenient bumper cars for children are very popular around the world. And the small kids' bumper cars from our company are the cutest. If you like the children's portable bumper car sold by Dinis, please leave us a message on our website and we will get back to you as soon as possible.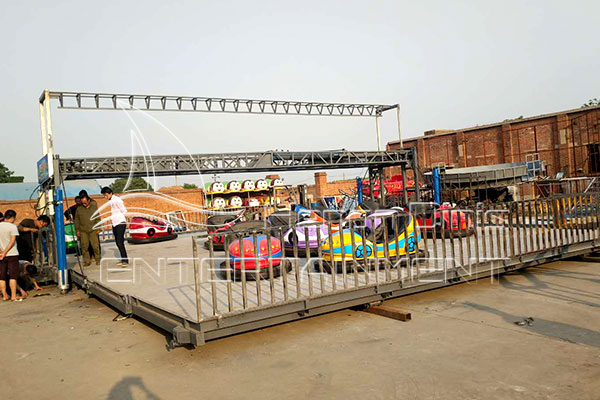 Portable dashing automobile specifications:
Brand name: Dinis Fun Ride
Product name: Portable bumper car for sale
Material: Steel, fiberglass, high strength kayak material
Color: Customized
Capacity: 1-2 people
Motion: Forward/ backward/360°rotation
Charging time: About 6 hours
Working time: More than 8 hours
Charge mode: Remote control/ timer
Media: MP3 with SD card
---
Why are portable bumper cars for sale welcomed by businessmen?
Firstly, we use best materials to make portable bumper cars for sale
The portable bumper car is made of economical best materials such as FRP, inflated PVC and rubber with high quality. Our carnival bumper cars portable use best FRP materials as its appearance. Why do we use FRP ? Because it is a composite material, and it has more advantages than plastic. these advantages are: anti-water, bright color, anti-collision etc. So we use it to make mobile bumping car to sure its quality is best. Thus, it is so popular among businessmen for commercial use.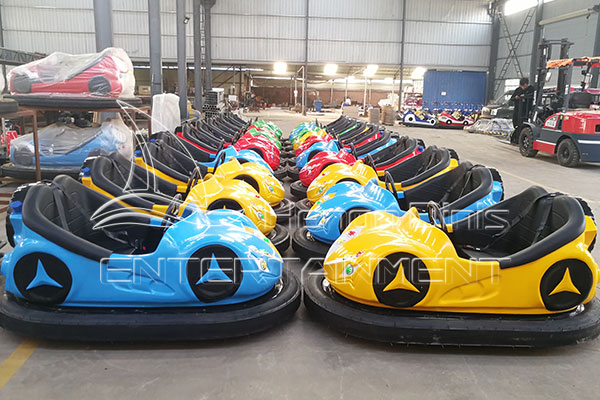 Secondly, portable dashing automobiles have a lot of versatile traits
The bumper car is an important amusement facility in our daily life, so are our portable bumper cars. With a lot of colorful LED lights and advanced sound systems, passengers will have an amazing experience when they play with their family riding compact fairground dodgems for sale. Certainly, portable bumper cars for sale have many advantages. Because their versatile traits, mobile dodgems are more popular in some fairground, amusement parks, theme park, mall, playground and so on.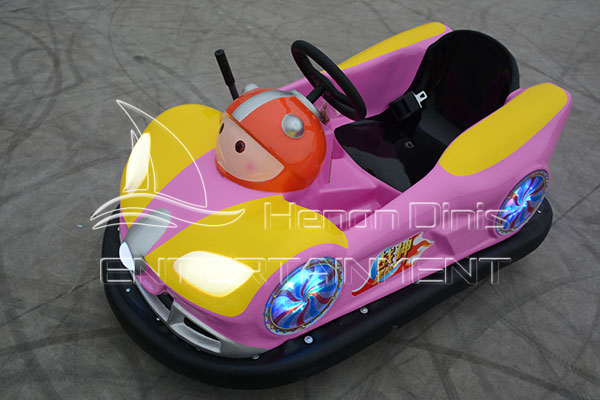 ---
The Complete Beginner's Guide to Portable Dodgem Ride for Sale
Children under 4 years old playing dodgem rides need to be accompanied by parents. And kids are not allowable to ride alone.
When tourists are in portable ground grid bumper cars, they should go up and down according to the order of the staff. When getting on and off the compact dashing automobiles in the portable floor, please pay attention to the head and feet to avoid bumps and falls.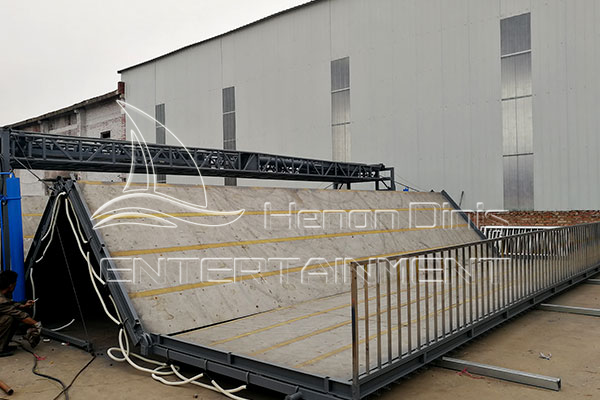 When riding the light bumper cars, please fasten your seat belt. When movable bumper cars operating, please hold the safety handle or other safety device with both hands. When riding a moving bumper car for sale, try to lean back and don't bend over suddenly to avoid rollover.
Do not extend the body parts out of the portable bumper car. When taking a transportable bumper car, please do not walk. Please do not extend the limbs and head to the outside of the car and try to hold the steering wheel with both hands so as not to hurt and scratch.
When compact hitting autos are running, you shouldn't stand up and then take pictures. When portable bumper cars operating, you must not stand or squat at random. And you are not allowable to take pictures during the operation.
---
Dinis portable battery bumping collision cars for sale parameters reference
| Name | Material | Applicable Venue | Target User | Delivery | After-sales Service |
| --- | --- | --- | --- | --- | --- |
| Battery bumper car | Steel, FRP, rubber, leather, etc. | Squares, playgrounds, parks, shopping malls, etc. | Suitable for all ages (children need to be accompanied by an adult) | 5-20 days | "Three guarantees" of products for one year, lifetime maintenance |
---
You can use portable bumper cars in 3 best places
Mobile bumper cars are popular in these places such as funfairs, amusement parks, fairgrounds, playing grounds, zoos, squares, parks, shopping malls, supermarkets, fairs and so on. If you are looking for a portable bumper car for sale to start your business around these places, please contact us right now. You can find the mobile bumper cars for sale with high quality and favored price, you can also find the competent service in Dinis.
1. Amusement park is a suitable place for you to use mobile bumper
When the portable fairground bumper car rides appear in the amusement parks, as soon as children see them, they want to ride. With sweet music and wonderful appearance, the portable dodgem rides are becoming more and more popular among children. As a result, the portable rechargeable bumper cars for sale has become the investor's favorite.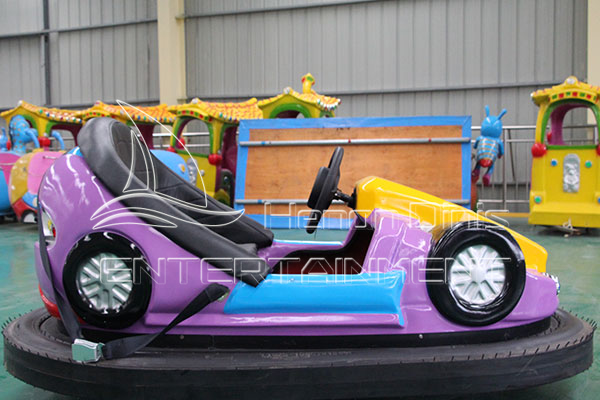 2. You can use portable bumper cars for sale in the zoo
When people go into the zoo, sometimes you can see some cartoon portable remote -control bumper cars running at the door. If you don't look carefully, you think they are small animals running. The zoo is also a paradise for children. Then the cartoon portable dashing automobiles are your best choice.
3. Using mobile bumping car in the shopping mall
When people are tired in the shopping mall, they want to sit down and have a rest. Then the easily carried bumping cars are their choice. They can relax for a long time and have a happy time there. If you want to buy some transportable dodgem cars for supermarkets, welcome to Dinis.
In many parks there is not only a beautiful scenery, but also amusement equipment. Then you can see swing ride, self control plane, roller coaster, train rides (trackless train, track train), Ferris wheel, teacup amusement ride, pirate ship, carousel rotating horses, then you also can see bumper cars. And it is common that the portable bumper autos are full of people. It is your best choice to buy some movable dodgem rides.
Dinis's portable bumper car amusement equipment is a play project that both young and old can participate in. It has a wide business scope and can adapt to diverse business sites. It can run as long as it is a flat land. The portable bumping car does not require special care and maintenance and does not have high operational skills. It is a play project that everyone can operate. Investing on potable dodgem cars is advancing with the times, walking at the forefront of the times, you will gain more wealth.
---
A Big Fact about Portable Bumper Cars That Will Impress Your Friends
As people's pace of life accelerates, so does the pressure. It is a good decompression activity to play in the amusement park with a lot of amusements. Furthermore, the portable bumper car ride has always been a fun game among friends and family. Each moving dodgem collides with each other and chases each other to see who has higher technology and faster speed! Playing a hitting auto game can make people happy and release stress. It is a happy game! If you bring your friends to have a try, your friends must be impressed by the mobile dodgem ride. Furthermore, the portable bumper cars from our company are the best in the world, and you can see our portable bumper cars in Houston Texas, Turkey, Pakistan, England, Australia and many other countries. This kind of bumper cars is easy to use and require little maintenance.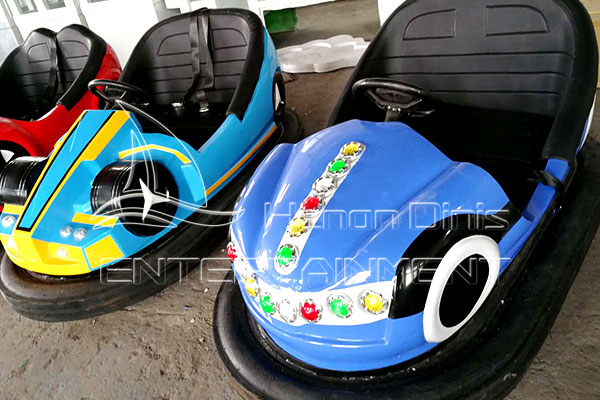 Portable bumping car specifications:
Place of origin: Henan, China (Mainland)
Brand name: Dinis Fun Ride
Product name: Portable dodgem ride for sale
Speed: 6-10km/h
Capacity: 2 persons/car
Warranty Period: One year
Material: Glass fiber reinforced plastics and standard steel
Floor: Common flat floor, such as cement floor or wooden floor
Operate: Remote control or coin-operated
Passenger age: Over 5 years old
With 20 years' experience on producing portable bumper cars, we have received a lot of praise from home and abroad. Now we have portable dashing automobiles with high quality, reasonable price and best service. If you are looking for a supplier, manufacturer and wholesaler to cooperate with, welcome to Dinis group. Moreover, our company also sell carousel, self control plane, train rides, Ferris wheel, slide, coffee cup, swing ride and so on. Welcome to contact with us.