Different types of Dinis carnival bumper cars for sale
As a professional bumper cars manufacturer, Dinis provide different kinds of carnival dodgems. According to the shape and style, the carnival bumper car has the vintage carnival bumping car. Depending on the difference of application, the carnival bumper cars ride has the carnival cruise with bumper cars or carnival cruise bumper cars. According to various power supply methods, the bumper cars at a carnival have the electric dodgem cars for sale and battery operated dashing autos for sale.
1. Dinis electric bumper carnival park car is an indoor ride for sale. There are two different types of carnival bumping cars, the first one is a bumper car over head system(OHS) and the second one is a bumper car with floor pick-up(FPU) system. These two electric bumper cars require special conductive devices to supply power. For these conductive devices, such bumper cars should be installed indoor where they can shelter from the rain. If you would like more information about the carnival electric bumper car, please leave a message on our website for details.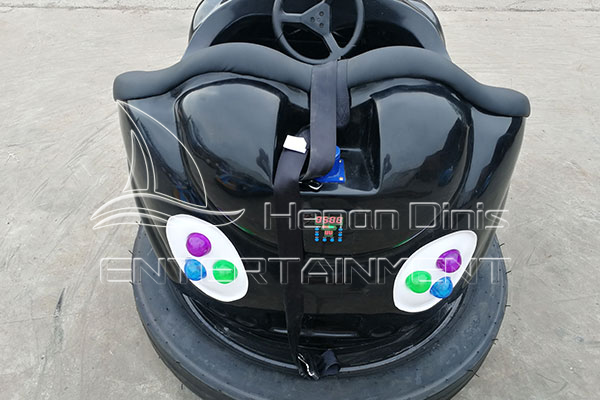 2. Dinis battery bumper car at carnival amusement park. This kind of bumper car has an independent power system that can be used in some outdoor venues, such as large playgrounds, theme parks, funfairs and even swimming pools or ponds (Dinis water bumper cars for sale). The power system is installed in the bumper car body, so there is no need to prepare a conductive device. When the bumper car is fully charged, the car can usually travel within 8 hours. If you want to buy some outdoor bumper cars that can be used in the carnival park, the carnival bumper cars which have ships run on batteries(no ceiling grid) are selling well.
Why choose Dinis carnival dodgems for sale?
As everyone knows, the carnival bumper cars ride can bring the investors high profits if the investors buy some dodgems cars for the amusement park. So how to find a good carnival bumper car and where to buy this kind of fun ride is very important to the amusement park owners. Dinis is a well-known and professional manufacturer and supplier of carnival dodging cars in China. Now, Zhengzhou Dinis not only have won the praises in China, but also popular in the international market. At present, Dinis carnival hitting autos have been exported to many countries and regions such as BC, South Africa, UK and so on. If you want to buy a holiday carnival dashing automobile, please contact Dinis any time.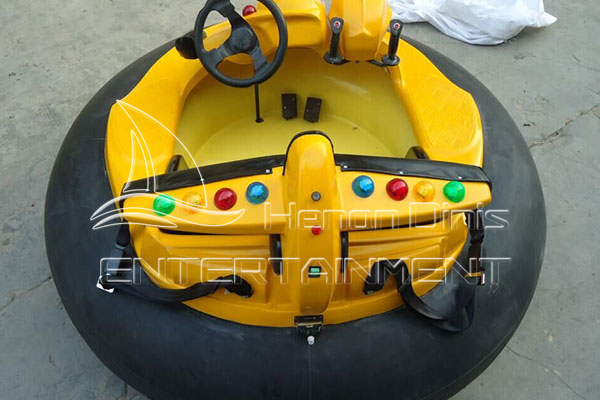 How to operate the carnival small kids bumper cars?
1.Waiting for the game operator to tell you that entering the game is safe. There will be many bumper autos in the ice rink. At this time, if the color of the bumping collision car you want to ride has been taken away, please look for another car.
2.Determine the direction of the ride. You are either allowed to move along a circular track in one direction or are allowed to move in any direction. Please be mindful of any rules and guidelines that tell you more about your driving direction.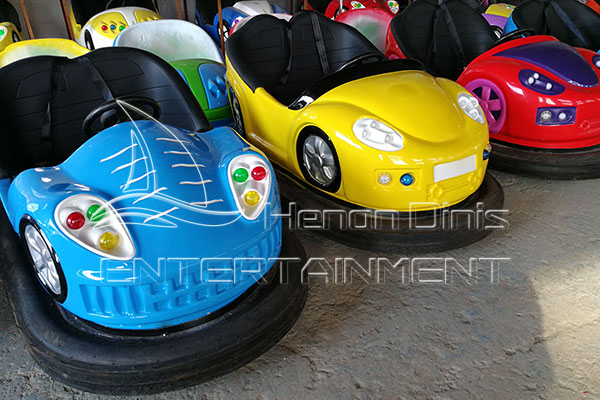 Ground& sky-net carnival electric bumping automobiles specifications

| Name | Voltage | Speed | Model | Occupied Area | Power | Dimensions | Passenger |
| --- | --- | --- | --- | --- | --- | --- | --- |
| Ground&sky net bumper car | 380V | 1.9 m / sec | Multiple models for choice | 15-30㎡/car | 750W/car | 1.925*1.15*0.83m | 2 persons / car or customized |
3.Attach the seat belt. The security mechanism may vary in different rides. However, they achieve the same goal: safety.
4.The radio/buzzer says it's time, you drive. Step on the gas pedal like a real car. Place your hand on the steering wheel.
5.Drive around the ice rink. Use your car's rubber bumper to "crash" into other players' cars as you ride.
6.If you need to get out of trouble, just turn the steering wheel. When you turn to the right or left, the more likely you will often ride around a circle and will get out of a dead end. Just be careful, because when you turn, you may be hit.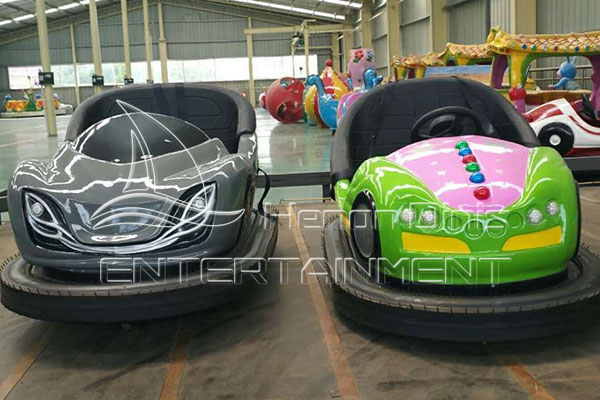 Outstanding features of Dinis carnival bumping g collision cars for sale
1.High-quality materials. The body of Dinis carnival holiday dashing car is of high-quality FRP material. And the frame of the car is of good and strong steel. All these make Dinis carnival dodging cars have a long time to use.
2.Lots of fun amusement features. Firstly, passengers can drive casually these cars into other cars. This is very interesting in itself. On the other hand, Dinis company adds more interesting features to the carnival bumper. Such as, wonderful colors, LED lights and sound system. When people play dodging cars, they will spend a great time with their families.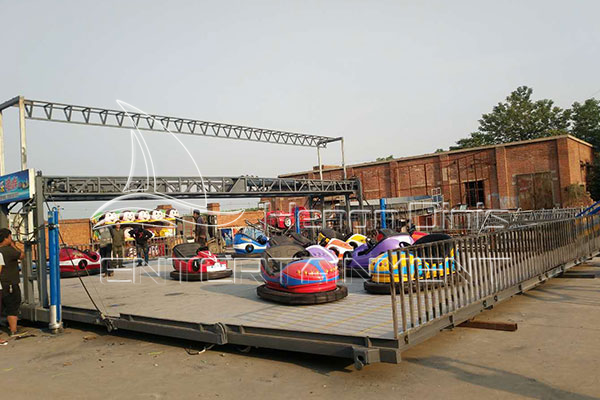 3.Excellent service. Dinis has always devoted himself to providing the best service to the customers. No matter what time there is a problem. Such as, the problem of customers installing the carnival bumper cars or opening a large playground, Dinis will do its best to help the client. What's more, Dinis will provide lifetime after-sales service(excluding wearing parts) and customized services. For example, if you want to print your own brand on the holiday carnival bumper cars, we can do as you wish.
Packaging detail of carnival bumper cars for sale
Dinis usually choose a wooden case ( multi-layer plywood) packaging method to ensure that the carnival dashing cars can be arrived safely. Now, Dinis mostly use iron frame to package the holiday bumping autos. After completing the packaging, Dinis professional staff will place the carnival bumper cars ride for sale into the container by forklift. And then fix the package on the container. Now, Dinis company have exported carnival dodging automobiles to many countries and regions.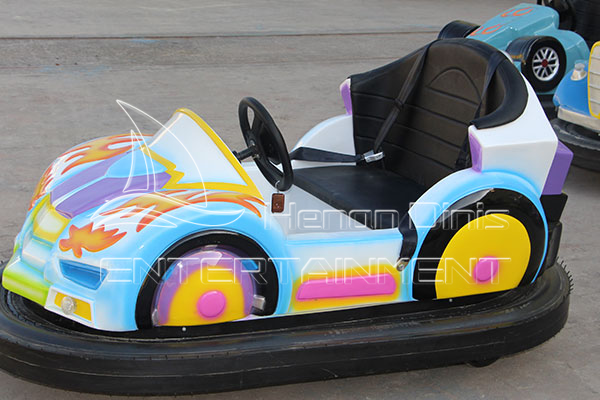 Therefore, we have sufficient export experience about carnival dodging cars packaging. If you need more information, please do not hesitate to contact us.
Professional carnival dodgem cars supplier, manufacturer, wholesaler-Dinis
With more than 16 years experience in manufacturing carnival bumper cars for sale, Dinis have become a bigger and more professional manufacturer, wholesaler and supplier. What's more, we Dinis have our own factory in Zhengzhou. So the price is reasonable and no third party fee exists. Now we have passed the international standards and have received unanimous praise from domestic and foreign customers. We are sincerely seeking reliable business partners and buyers. If you have interest in our carnival dodgem cars, please feel free to leave a message on our official web or email us for the newest price. Dinis warmly welcome you to visit our factory.
The parameter reference of battery carnival bumper cars Dinis

| Name | Material | Applicable Venue | Target User | Delivery | After-sales Service |
| --- | --- | --- | --- | --- | --- |
| Battery bumper car | Steel,FRP, rubber, leather, etc. | Squares, playgrounds, parks, shopping malls, etc. | Suitable for all ages (children need to be accompanied by an adult) | 5-20 days | "Three guarantees" of products for one year, lifetime maintenance (excluding wearing parts) |