Last month, Dinis exported funfair rides to children park in the united states. Because one American client wanted to set up fun park for 3-16 ages children, he has bought some amusement sets from our company to start his business. He bought following rides: carousel horse, octopus ride, mechanical planes, train rides, luxury self control plane, coffee cup ride, mini Ferris wheel, fruit flying chair, motor racing rides,etc.
Introduction to children park rides that our customer bought
1. Carousel can be used in customer's amusement park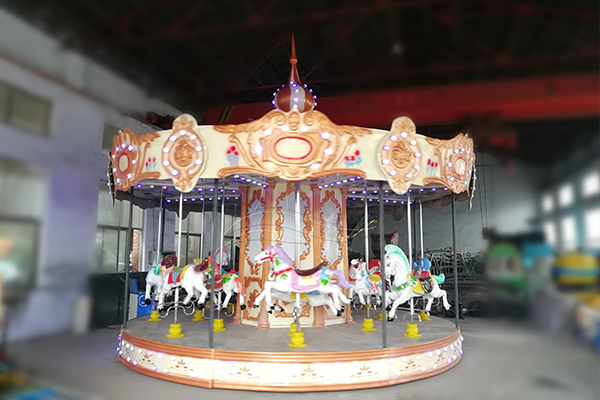 Our carousel rides have many themes, including sea carousel, Christmas merry go round, small carousel, amusement park carousel horse, mobile merry go round and so on. We also have 3 seats, 6 seats, 12 seats, 24 seats, 36 seats, double deck carousel, and customized carousel for you. Besides, If you want to add your amusement park logo in the carousel, we can provide you customized merry go round.
2. Mechanical plane with colorful LED lights
Our mechanical plane is one of hot selling funfair sets. Because we have improved our mechanical plane with FRP materials, it has attractive and colorful appearance. Besides, its cabins are small and cute, so it is more and more popular. When the plane rounds, children sit on it and push 2 button to control its up and down. So kids will have a thrilling and excited feeling by riding on it.
3. Coffee cup ride in the American funfair park for kids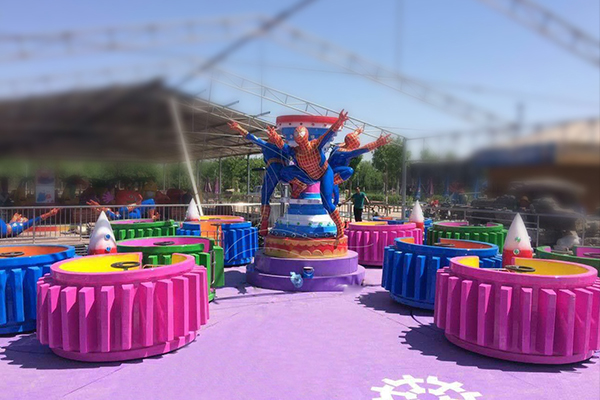 Coffee cup ride is a common fun ride in the funfair parks, and it is popular among kiddie. When chassis is rotating in one direction, cups will rotate in the opposite direction, so players will have the feel of weight loss and dizzy spin. Besides, we sell 6 cups, 9 cups, 12 cups, and customized cups. Moreover, our coffee cup ride has a control box to adjust speed and running time, change music, so it is convenient for you to control.
4. Mini Ferris wheel with 5 cabins for kids sightseeing in client's park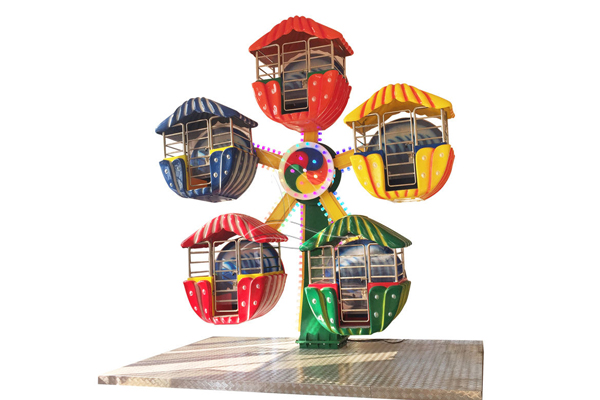 We designed one Ferris wheel for kids, and this Ferris wheel is so mini and cute. Furthermore, mini Ferris wheel has colorful cabins, and cartoon images in the FRP appearance. Besides, it has colorful LED lights, and popular music, so it is loved by children. What's more, for considering the kids' safe, our Ferris wheel has some steel fence and safe belt.
---
5. American customer bought other amusement rides: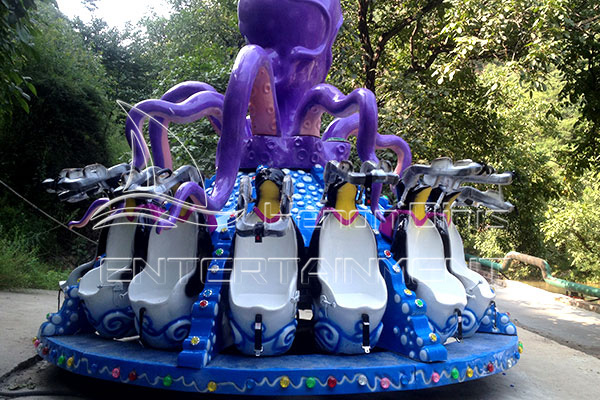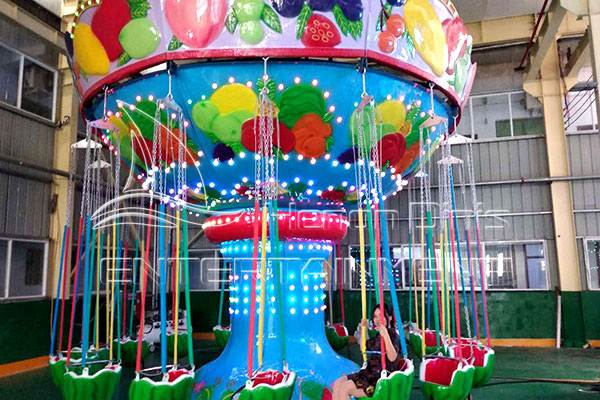 ---
But, why did our client decide to choose above mentioned fun rides?
Because our amusement rides are high quality, and have attractive appearance, colorful LED lights, popular music. Due to these advantages, funfair rides appeal more children to play in the fun park. Besides, those amusement sets are suitable for 3-16 ages children, and this equipment has safe belts to sure children safe. Certainly, our funfair rides are suitable for all ages: adults and kids to ride on. Because we manufacture thrilling amusement rides, large amusement sets for adults, while we product small fun rides, kids rides for children. So these amusement equipment is worthy of your investment.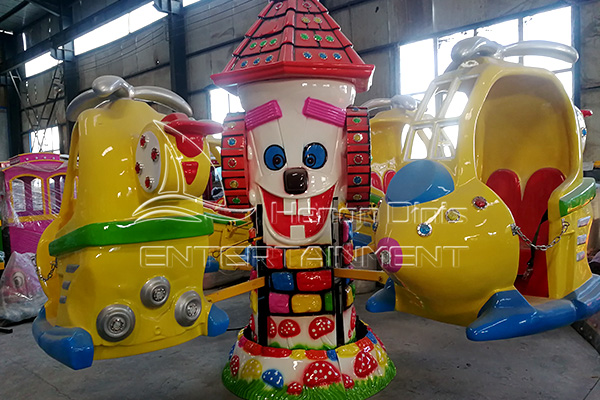 Our company was packing and transporting fun rides: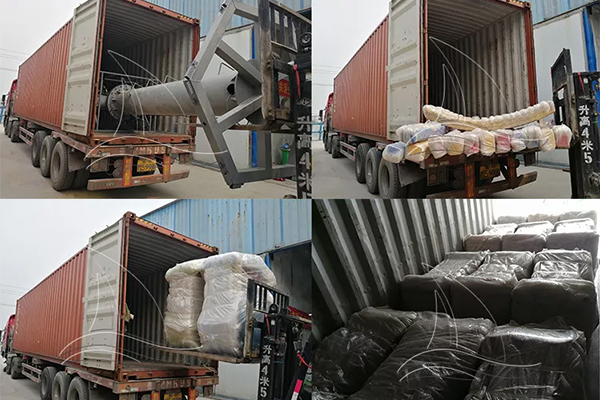 Moreover, our company have solved our client any question during the requirement time. Now, some fun rides are packed and transported to America. Certainly, our company also provide you not only above mentioned rides, but also other customized classic fun rides, including train rides, trampoline, roller coaster, bumper car, rainbow slide, water slide, pirate ship, etc.