Our company, Dinis, designs and produces all kinds of trackless train rides for sale. Every year, we export and sell trackless train for sale in Australia, UK, USA, India, France, Spanish, Russia, and other 60 countries. Now, follow us to know customers' successful cases.
In December 2022, one customer from Australia bought battery trackless train ride for his amusement park. Then, last month, he gave us a good feedback that his amusement park has a good business than before.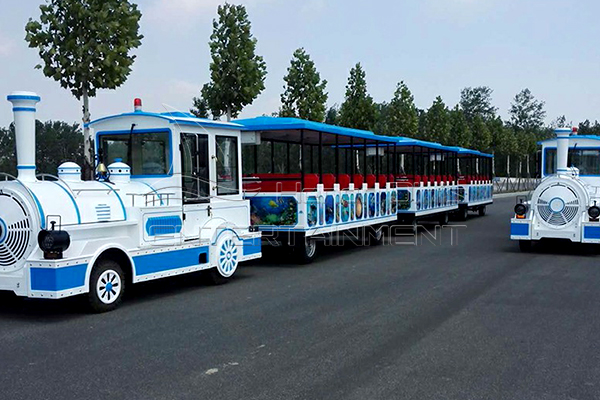 ---
However, why is our customer in Australia successful?
There are some reasons:
Reason one: he chose a suitable capacity trackless train ride for sale. After knowing about trackless train price and capacity, he chose 40 seats battery trackless train for his amusement park. Why to choose 40 seats? 40 seats battery operated trackless train ride that has 12pcs 6v 200A batteries can run for a long time. In addition, our batteries are lithium batteries or lucid-acid batteries, which is easily maintained and quickly charged.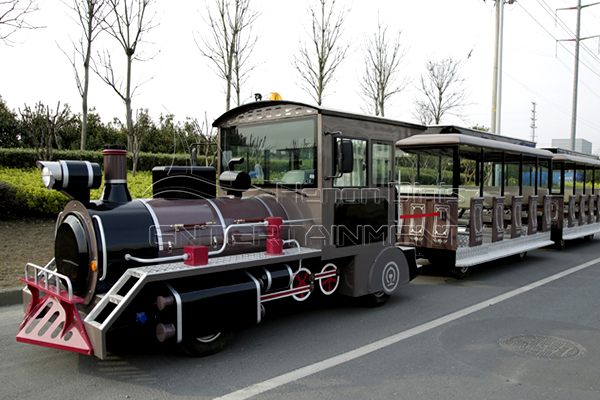 ---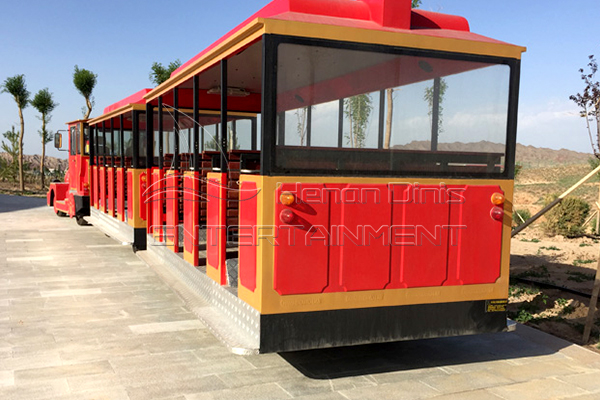 Reason two: he bought attractive trackless train amusement ride with cute decorations. As we all know, our company is a professional train ride manufacturer, and we can provide him all kinds of trackless train rides and track train rides for sale. For different places or occasions, we can provide him Christmas train ride, carnival trackless train, amusement park train, classic rail train set, indoor kiddie train, etc. About styles, we can provide him Thomas train ride, tourist trains for sale, Santa Christmas train ride, vintage trackless train ride, and so on. Finally, he chose attractive amusement park trackless train with cute decorations for his area.
---
Reason three: our client in Australia chose affordable trackless train according to his budget. Firstly, he told us his budget and his requirement. Next, our professional salesman introduced hot sale amusement rides: watermelon wave swinger ride, Thomas electric trackless train ride, inflatable castle, 16 seats carnival carousel ride, etc., to him. Finally, he chose our trackless train after his deliberation. Certainly, our fiberglass trackless train ride electric is popular among children and adults in amusement park, carnival, Christmas, etc.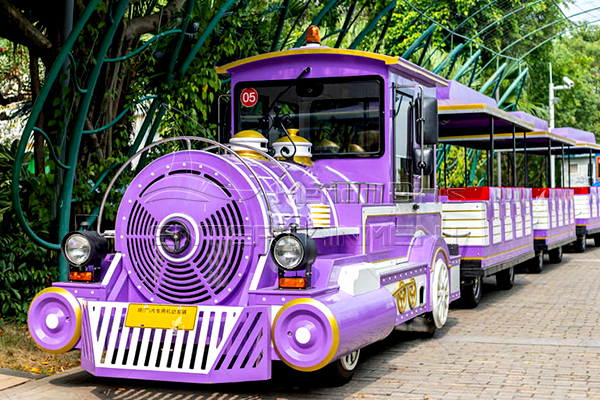 Therefore, his amusement park becomes more and more popular, and he quickly gets a good benefit. Then, last month, he not only gave us feedback, but he decided to buy inflatable castle and watermelon swing ride in our promotion period.
Importantly, our amusement park rides made of fiberglass and other best materials are high quality. If you want to start amusement rides business or add new amusement rides to your park, please choose our company. All in all, Knowing more details and detailed quotation, please contact us to know!